Note: This version of Teamwork Desk is no longer supported.

Check out our help docs for the new version of Teamwork Desk here.
Within Teamwork Desk, you can notify another agent of a specific ticket by mentioning them in a note.

When viewing a ticket, go to the Note tab.


From here, you can then then add a note to the agent you wish and notify them by typing @ followed by their Desk username.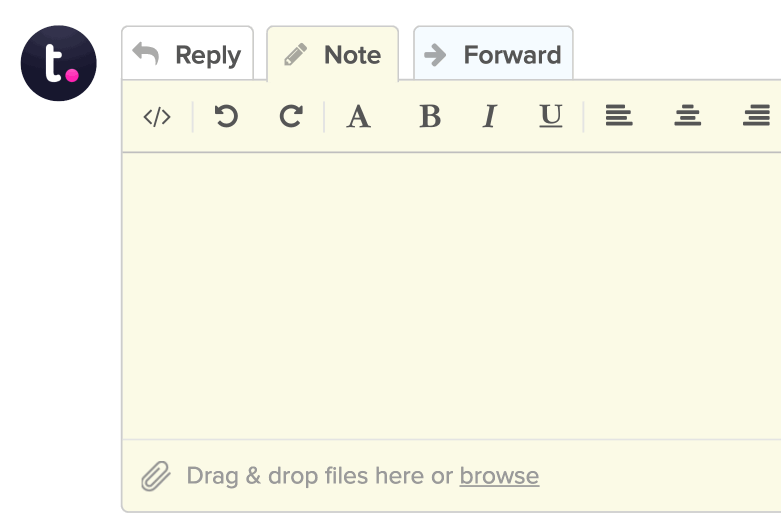 Any users who have been added to your Teamwork Desk site can be @mentioned.

Once you use the @ symbol and type a letter after it the names relating to that letter will be populated into a list.

If you use the @ symbol and type a letter which only applies to one user then that user name will be auto filled to the note rather than giving you a list to choose from.

Note: Only users who have accepted the Desk invitation can be notified.