Note: This version of Teamwork Desk is no longer supported.

Check out our help docs for the new version of Teamwork Desk here.
Within Teamwork Desk you have the option to move tickets to another inbox.

To do this, open the ticket you wish to move. On the right pane you will see a ticket options area.

Select the Inbox drop down which will display all inbox's you have created. Select the one you would like to move it to and then click update.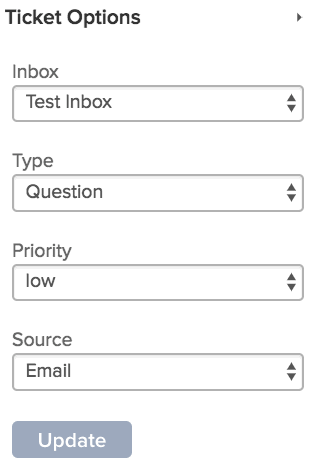 Once you have updated the inbox, an alert will appear in the bottom right of your screen.


A message will also appear on the ticket advising where it was moved to and by who.