Note: This version of Teamwork Desk is no longer supported.

Check out our help docs for the new version of Teamwork Desk here.
Within Teamwork Desk you can decide what information shows within your inbox by using the customize columns feature within an inbox.

To change which columns are displayed, go to the Tickets area of your site.

Once you are viewing an inbox you can then select the the customize icon on the top right where you can then select which items to show in your inbox.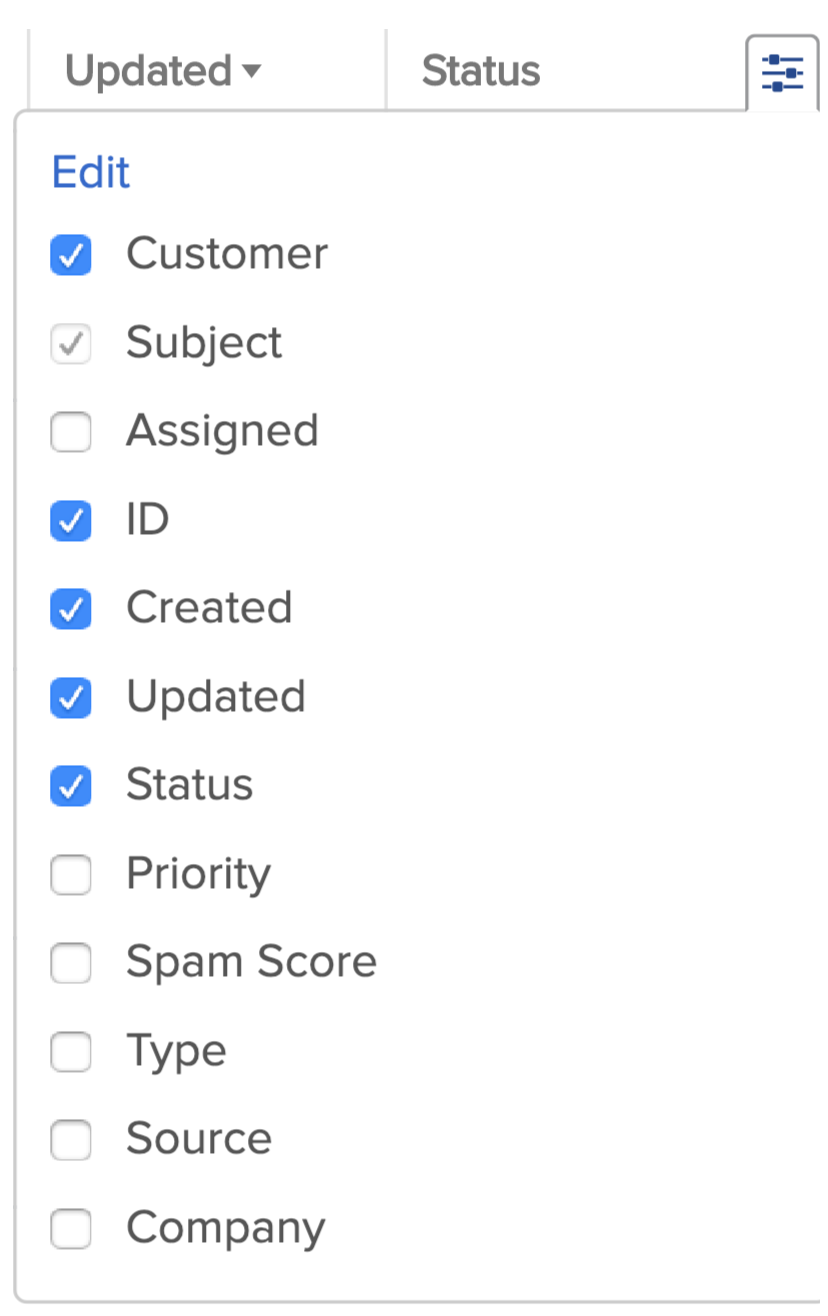 When you have selected what you would like to see you will find it reflected in the inbox view across the top.


You can also resize the selected items within the inbox view by hovering your mouse over the line separating each and clicking and dragging to change size.