Note: This version of Teamwork Desk is no longer supported.

Check out our help docs for the new version of Teamwork Desk here.
Within Teamwork Desk, you may at times need to assign a ticket to another user to handle.

To do this, select the ticket you wish to assign, to the top of the ticket you will see the current assignee. Click on the current name to be presented with a list of names you can choose from.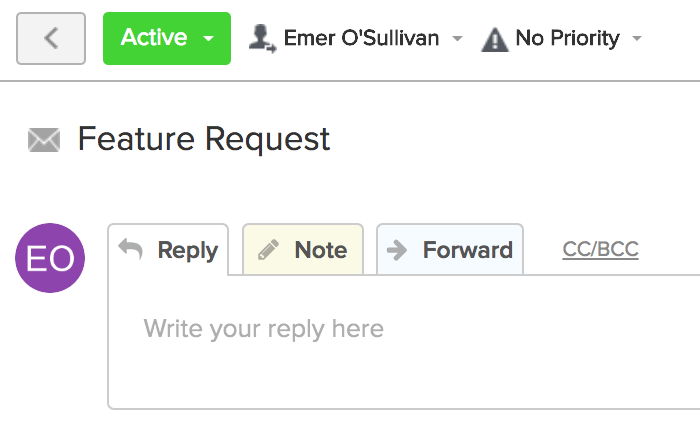 Choose a user from the list and once you do the ticket will be assigned to them.