Note: This version of Teamwork Desk is no longer supported.

Check out our help docs for the new version of Teamwork Desk here.
Within Teamwork Desk, you can edit the details of a company via the company profile.

In the Customers area of your account, go to the Companies tab.



Select the company you wish to update, then click Edit Company in the top right.

You can update the company logo, name, contact information, domains and social networks.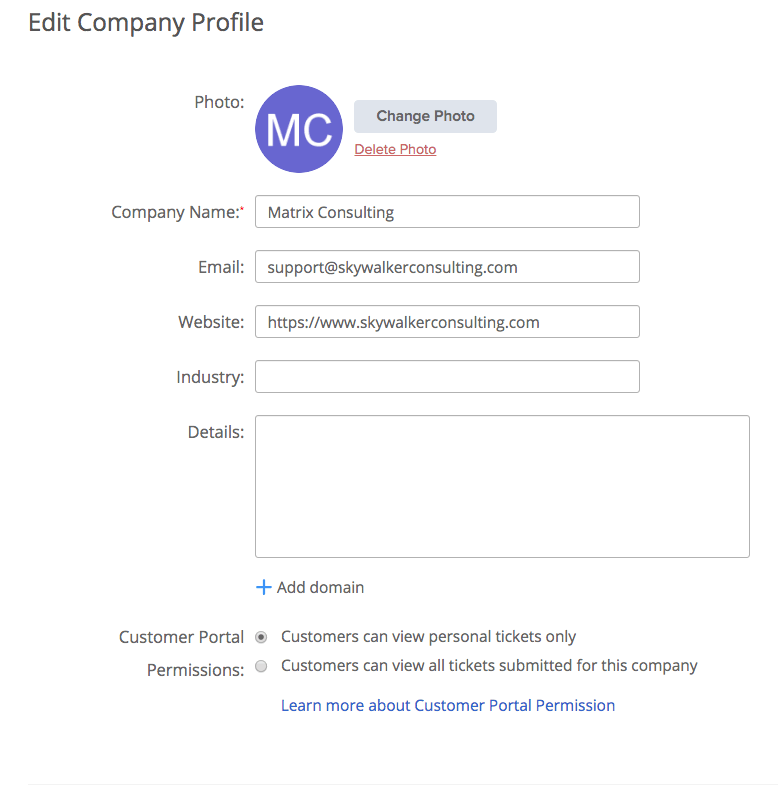 Once you have updated the company details, click the Save Changes button at the bottom. Click Cancel if you do not want to save the updates.

There is also an option in the bottom right to delete the company.