Note: This version of Teamwork Desk is no longer supported.

Check out our help docs for the new version of Teamwork Desk here.
Within Teamwork Desk, your customers can submit tickets through your customer portal.

The customer will then be presented with your contact form. The contact form includes the following default fields:

Subject

First name

Last name

Email address

Inbox

Description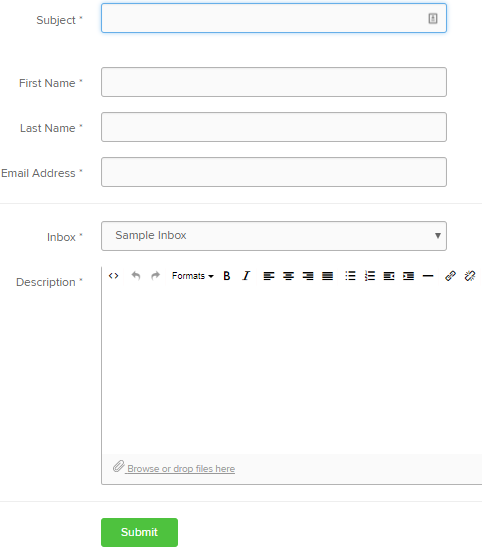 Note:
If you have
created any custom fields
for an inbox and the customer has selected this inbox to submit a ticket to, the custom fields will appear within the form.
Once your customer has submitted a ticket to your inbox, they can then sign in/create an account to log in and view their submitted tickets.


They will see five areas of information:

Ticket number - Each individual request is given its own ticket number for reference

Subject - The subject entered by the customer

Create at - When the ticket was created

Updated at - Last update on the ticket whether from the customer or support team

Status - Current status of the ticket

The customer can then click on the ticket number or subject title to view the ticket.

When viewing the ticket they will have the option to submit new information or further detail to the ticket thread using the text entry to the center of the page. They can also mark the ticket as solved on their side by ticking Please consider this request solved and choosing Submit.

The customer can then adjust the properties of the accessible details: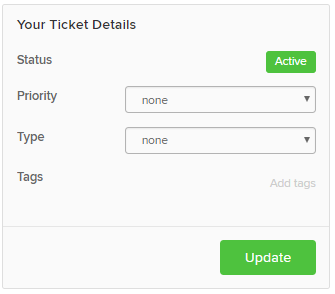 Note:
If the customer has submitted a ticket to an inbox which has
custom fields created
on it then the custom field information will also show within the ticket details box along with the default information.
To the bottom of the page, the ticket thread can be viewed. Replies from both the customer and support team can be viewed here.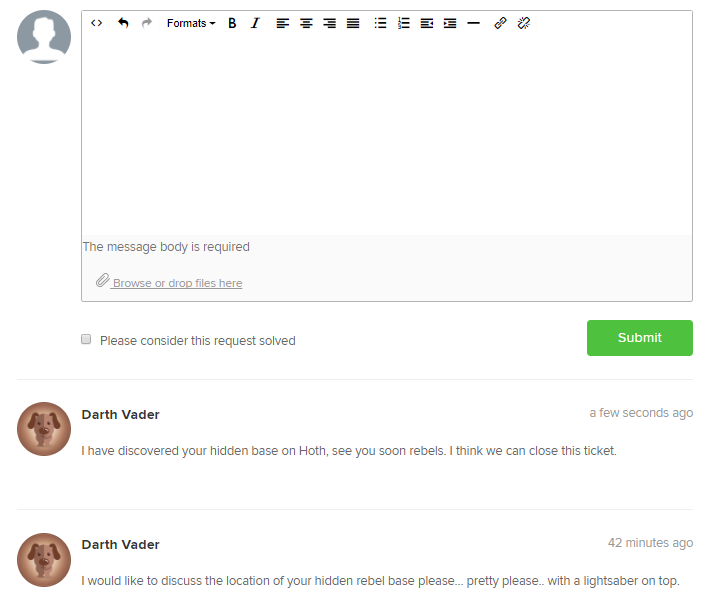 If a customer has permission to view company tickets, they will also have access to a
Company Tickets
tab when they log in. As with their own tickets, they can submit
replies to company tickets
through the Portal.