Within the Customer Portal, you can allow customers to view and reply to tickets submitted by other members of the
company
you have added them to in Teamwork Desk.
Note: The company tickets permission option is available on Premium subscriptions and above, and can be customized per individual company member.

When the permission has been enabled for a company or an individual company customer, the customer will see a Company Tickets tab when they log in to the Portal.


In this tab, the customer will see a list of all tickets submitted by other members of their company, including the ticket ID, subject, creation date and status.

In the top right of the Company Tickets area, they can search tickets and filter by customer or status.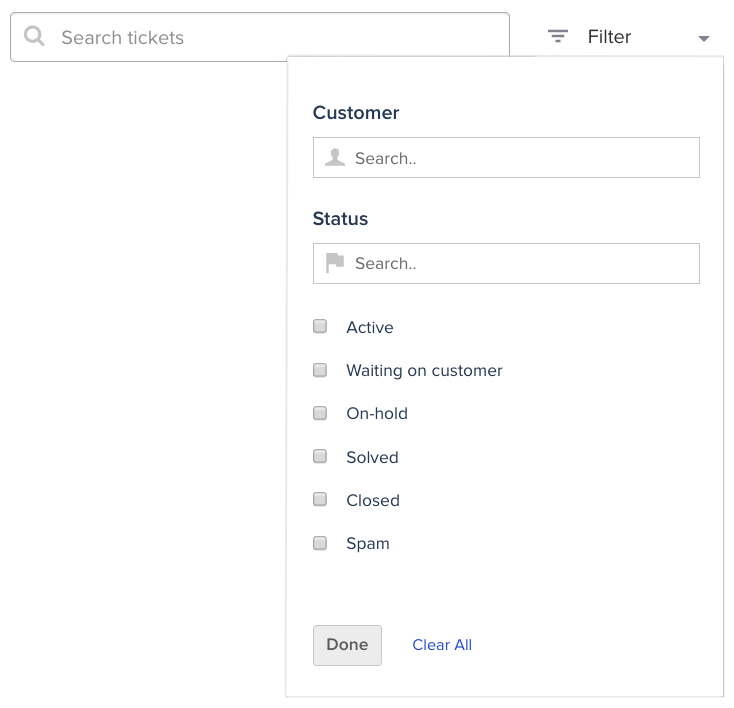 Clicking a ticket will open the individual ticket thread view with all previous replies.

Any email addresses included as CC in a reply on a thread will be displayed below the author's name in that reply.

As with their own personal tickets, the customer will have a an editor at the top of the company ticket view, where they can add their own response. To the right of the editor, a summary of the ticket details is displayed.

Note: They cannot select the Please consider this request solved option when replying to tickets created by other members of their company.

If the sender of the original ticket has already received and submitted a happiness rating, it will be included below the ticket details. The customer will also have the option to update the rating.

Note:
When a company is deleted, any
customers with permission to access company tickets in the Customer Portal will no longer be able to view the tickets previously associated with the deleted company.