Note: This version of Teamwork Desk is no longer supported.

Check out our help docs for the new version of Teamwork Desk here.
Within Teamwork Desk, you can import companies to your Desk site via a .CSV file.

Select the Customers tab at the top of your site and go to the Companies section.


In the top right, you will see a cloud icon for uploads.

Note: Only administrator users have the option to export companies.

When you choose the upload button, a modal will appear where you can select a .CSV file to upload.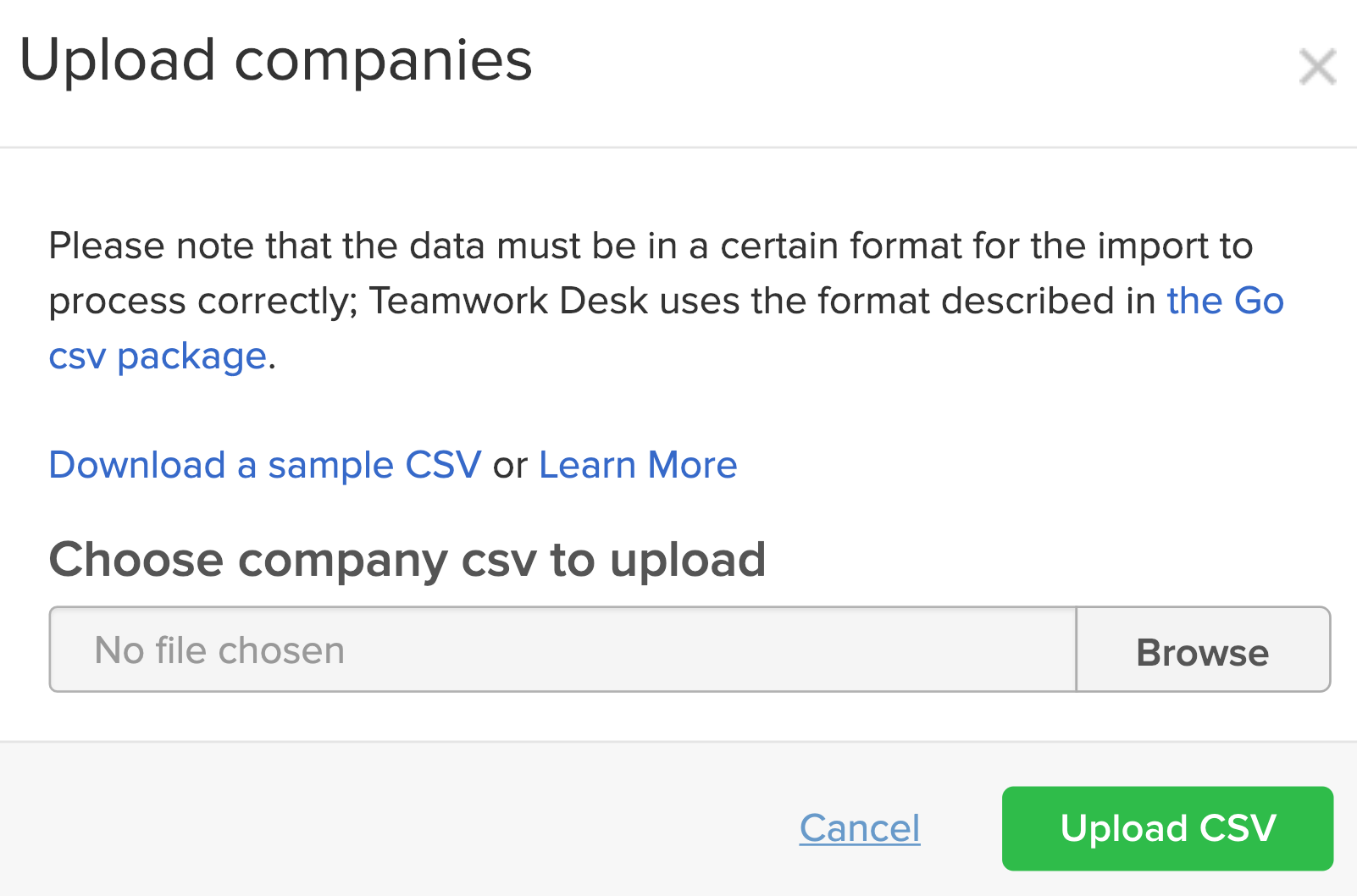 Once you have chosen a file, click Upload CSV to begin the process. You will see an alert in the bottom right of your screen.


You will receive a confirmation email once the upload has been completed, or noting if there were any issues with the import.

---

Format

You can download a sample file to use as a template. The sample .CSV file includes the following columns:

Name

Domains


When adding multiple domains, they should be separated by a comma and a space as shown in the sample file.


Permissions - set company permissions for ticket access in the Customer Portal to view all or own tickets.


All


All customers associated with the company will be able to view each other's tickets in the Customer Portal.


Own


All customers associated with the company will only be able to view their own personal tickets in the Customer Portal.


Note: You can set and manage permissions for ticket access directly in Desk via the company's settings. For example, you can set the default permission to view own tickets, and provide additional company ticket access (all tickets) on an individual basis.


Email

Website

Industry

Details