Within Teamwork Desk you can merge tickets from a customer together.

When viewing one ticket, select the settings cog in the upper section of the ticket and select the Merge Tickets option.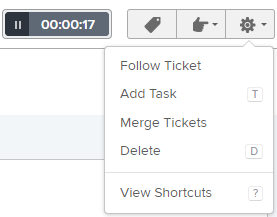 A popup will be shown detailing other tickets from the same customer email address.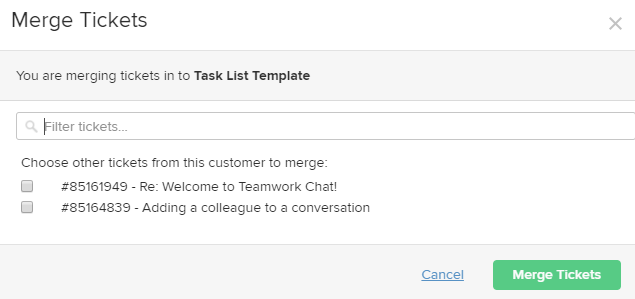 Select the relevant ticket(s) by ticking the boxes next to the ticket titles and then select Merge Tickets.

The tickets will now be merged into one.

Note: Both tickets must be from the same customer and there is no way to undo this.