Within Teamwork Spaces, you can edit the content of existing pages that have been added to your spaces.

Collaborative editing allows you to immediately see any changes that someone else makes in a space while you are editing it.

When viewing a particular page, click the edit pencil in the top right.

In the editor, you will see the
WYSIWYG
(what you see is what you get) editing bar at the top.
Below the editor options, you can type in the main page area to add or update the page content.


Collaborative editing

If other users are editing a page at the same time, you will see their profile icon in the top right of the editor.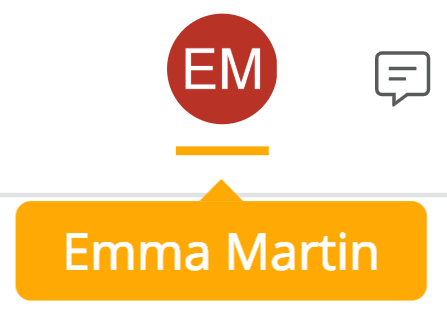 You will also see a corresponding cursor highlighting their presence within the content area.

Hovering over this cursor will show you the user's name.


The page content will update automatically as new content is added. The user's name will be displayed with their cursor as they type.


All changes are continuously synchronized between the server and all browsers where the same page is being edited. This allows you to always see the latest shared draft of the page.

When you are finished editing, click Publish to save your content changes.

Using headings

When you use heading styles to format content in a page, these headings will automatically be added to a page navigation bar to the left of the page contents in read mode and will be nested based on heading size.

Users reading the page can hover over the vertical bar on the left to expand the navigation. Clicking a heading will jump you directly to that section of the page.

Additional options

You can mention users in a page. Use the @ symbol, and type the users name you would like to mention. Select the user from the dropdown menu to mention them on a page.

Using the + in the editor bar, you can access some embeddable options for your page such as:

You can also add emojis and symbols to your content by typing a colon : to bring up the symbol menu.

You can quickly add images to your page when in edit mode:

Drag and drop the image from your computer to the main content area

Copy and paste an image into the content area

In the top right corner of the editor, select the comments icon to see the
inline comments
history for the page.

At the bottom of the editor, you can choose to:

Notify followers of latest changes

Close without publishing

Set privacy settings

Add tags

Revert the page to the last published version

Click Publish to update the page. You can also click the arrow to the right of the publish button to publish with a note.

This will open a modal where you can add a note describing your changes. This note will be visible in the
page version history
.