Within Teamwork Projects, you can edit any time logs that have been added to a project.

To edit a time log, select the time area of a project.


To edit an existing time log, click the pencil icon to the far right of the screen which will appear when you hover over the time log.


Once you click the pencil icon you can change all of the details associated with the time log.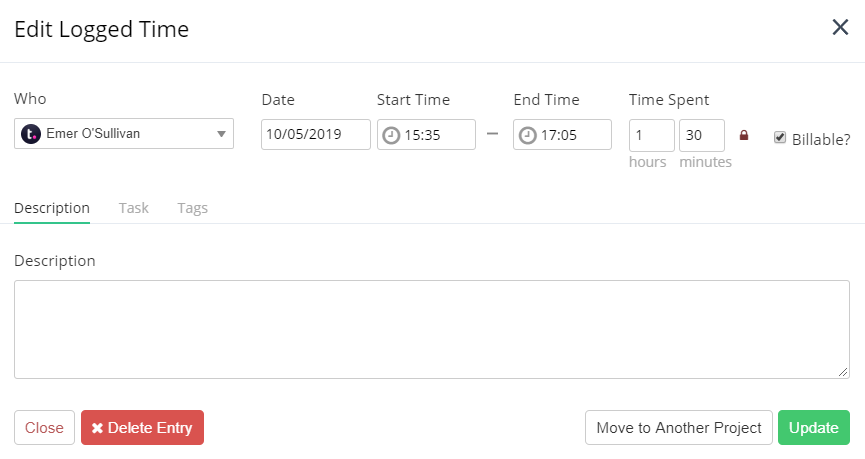 Note: Only site administrators and project administrators can edit time entries.

A non-administrator on the project will be able to edit their own time entries unless the time has been added to an invoice. If it has been added to an invoice, it will need to be removed from the invoice before it can be edited again.

Moving time logs

You can also move time logs to a different project by selecting the 'Move to Another Project' button. Once you select this you will be presented with the following options.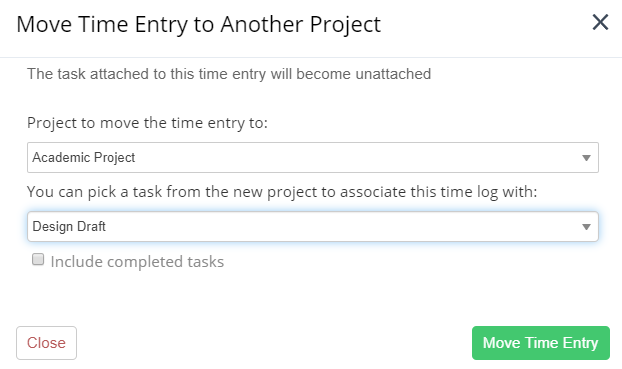 Project to move the time entry to.

Task list to associate the time entry to on the new project.

Checkbox to include completed tasks.

Marking a time log as billable

When viewing time logs on a project, you can mange which time entries are billable.

For the time entry you wish to update, click the X in the Billable column. This will change the X to a tick, marking the time log as billable.

Clicking the tick will remove the billable status from the time entry.