Note: This version of Teamwork Desk is no longer supported.

Check out our help docs for the new version of Teamwork Desk here.
Within Teamwork Desk, when you receive a ticket you can choose to change the customer name and email address that the ticket was received from.

This may be helpful if you have a long ticket thread with more than one party involved and need to assign it to a new customer to continue.

To do this, open a ticket from a customer and to the top right of the page, under the customers name, you will see a Change customer option.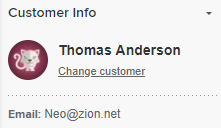 When you select this option you can search existing customers to assign it to.

You can also choose to create a new customer where you will have the option of entering a name and email address to assign it to.


Once you click save, the changes will be reflected on the top right of the ticket as before.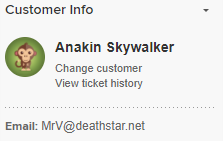 For more information on inboxes:
Inboxes