Note: This version of Teamwork Desk is no longer supported.

Check out our help docs for the new version of Teamwork Desk here.
Within Teamwork Desk, you can create custom fields which allow you to display custom information on your tickets and contact forms.

Requesting specific custom information such as an account ID or product serial number from clients at their first point of contact helps to achieve a quicker resolution to their issue.

Custom fields can be added to tickets, access contact form, submit a request forms, or the customer portal.

Note: Custom Fields are only available on the Pro and Enterprise plan.

You can access custom fields by clicking on the your profile icon to the top right of the navigation bar and selecting Settings.

Note: Only site administrators can access and update custom fields.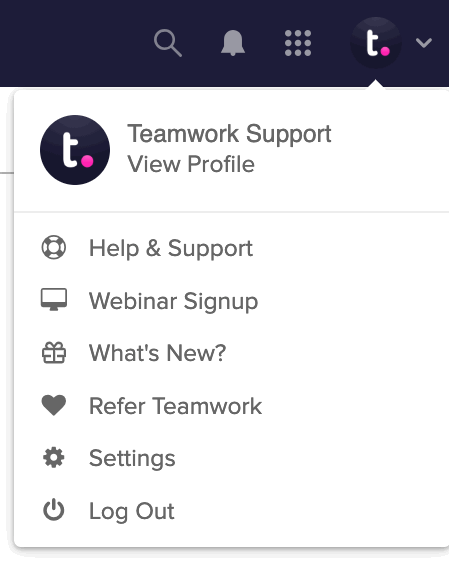 In the Settings area, go to the Company tab and select Ticket Fields from the left pane.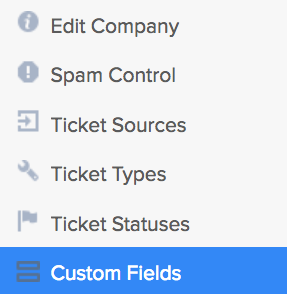 In the Custom Fields area, you will see a list of any existing custom fields on your site, both active and inactive.

In the top right, you can use the
Add Field
dropdown to choose a
new custom field
type to create.
Clicking a custom field will open the edit options, allowing you to update or
delete
the field.
You can also reorder the custom fields by hovering over an individual field to reveal the move icon. Click and hold this icon and drag the custom field to its new position.