Within Teamwork Projects, you can grant individual users permission to view people on a project.

Granting the View People permission will give the user view-only access to the project's People tab. They will also see the People On This Project section at the bottom of the project's Overview Summary.

All owner company users, as well as users with permission to manage people, will automatically have the View People permission enabled. This cannot be turned off for these users.


To update an individual user's permissions, go to the project's People tab.

Note: Only project administrators and above can update user project permissions.

Hover over the user you want to update and select the project permissions cog to the far right of their name.

In the permissions modal, you can then toggle on the option to View People.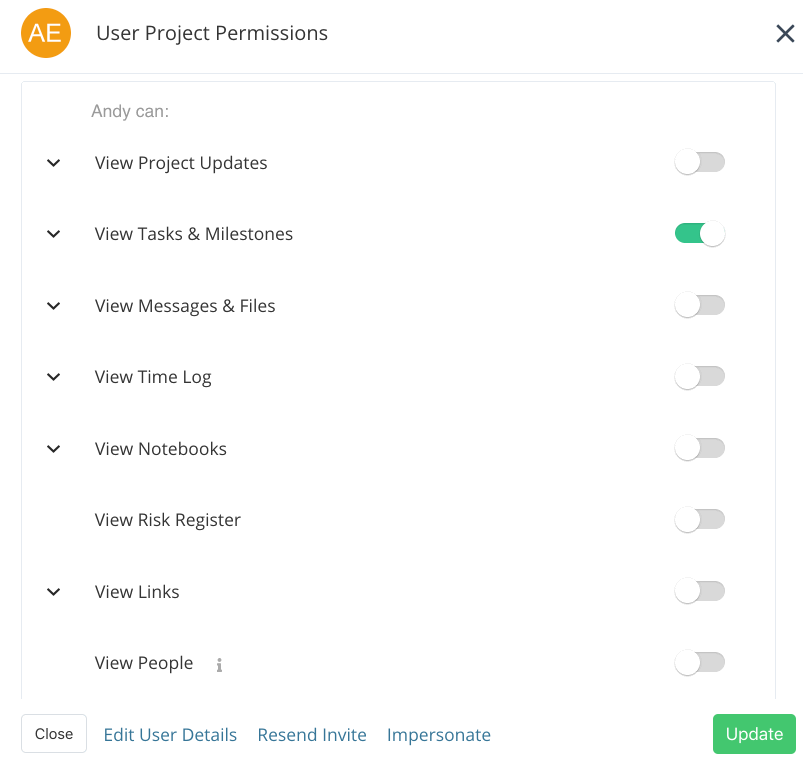 You can also enable the View People permission as a
default for new users
in the Templates area of your site settings.
In the New User on Project section, you can enable or disable the View People project permissions for external companies or collaborators.

Click the Change button below the Other Companies or Collaborators sections. Toggle the View People option on or off then click Finished.

Owner company users will always have the View People permission enabled so this cannot be disabled in the default permissions.

Note: Users without the View People permission have no access to see the project's members.