Within Teamwork Desk, you can forward emails from your Outlook account directly into your Teamwork Desk inbox to consolidate all emails in one location.

To find your forwarding email address, click your profile icon to the top right of the main navigation bar and choose Settings from the dropdown.

In the Settings area, go to the Inboxes subsection.

Select the inbox you want to verify the address for and then select Email Settings from the left pane.

Under Incoming Email at the top of the email settings, click Copy to the right of the incoming email address.

Once this is copied, go to your Outlook account. In the Home tab, click the Rules button and select Create Rule from the dropdown menu.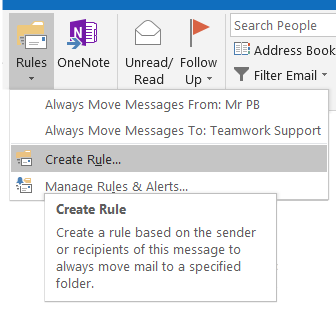 In the create rule modal, select the Sent to checkbox. Any emails sent to the selected Sent to email address will be forwarded to the Desk inbox once setup is complete.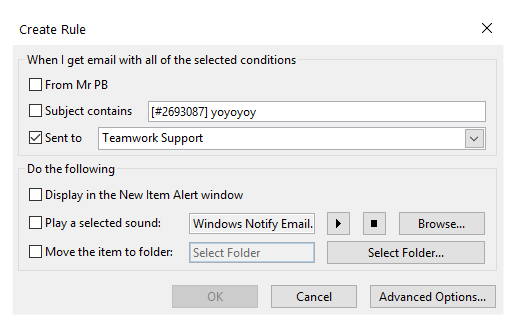 Once selected, click the Advanced Options button to bring you to the Rule Wizard modal.

Click Next to open the What do you want to do with this message setup. Select the Forward it to people or public group checkbox in step one.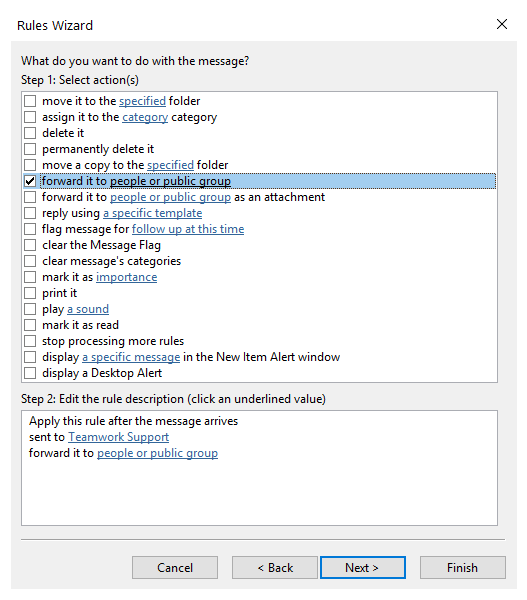 In step two, click the People or public group link. Paste your Desk inbox email address into the To field at the bottom of the modal and then click OK.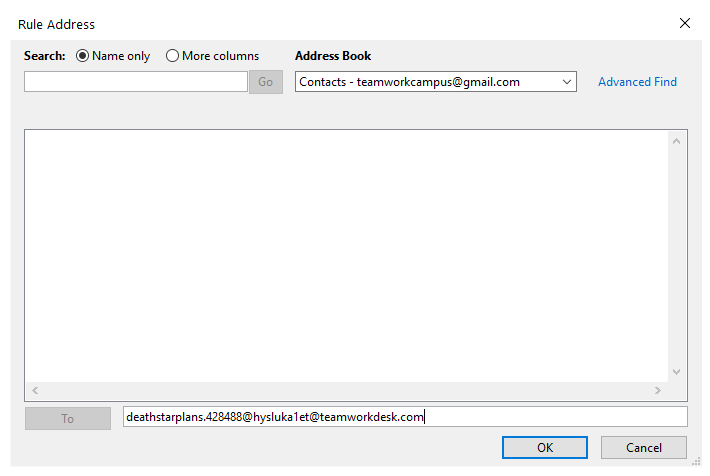 Finally, click Next then Finish to complete the setup.

Notes

In order for mail forwarding from Outlook to work consistently, Outlook would need to always be running.

If you are looking to set up a redirect rule rather than forward, redirection requires you to use a Microsoft Exchange Server account.


In this setup you would instead select Redirect it to people or public group in the rules wizard.