Within Teamwork Desk you can forward emails from G Suite (Google Apps) to your Desk account.

When you
create your new Inbox in Desk
and it asks you to forward your emails to an email address provided on screen, you will then need to copy the address to your Google account.
Make sure the access level is set to Public.

Note: Do not tick the "Add All Users" section, or else this will email all members of your organisation every time you get an email.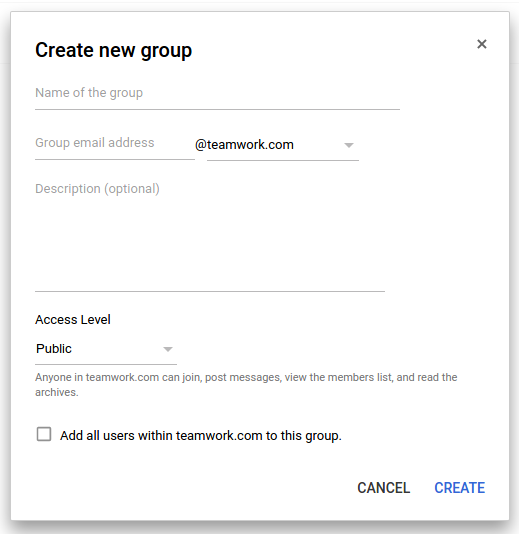 Once the group is created, add the email address given to you by Teamwork Desk.

Select "View in Groups service", then click Manage towards the top right.

In Settings -> Moderation, change "Spam messages" to "Skip the moderation queue and post to the group" and click save, as Teamwork Desk can handle any Spam.

In Permissions -> Basic permissions, tick "Public'" in the Post section to allow emails from outside of your domain name and click save for it to take effect.

Finally, send an email to your email address, wait a moment and it should arrive in your Desk inbox.