Within Teamwork Spaces, you can use Embedded Chat to interact with your team without having to navigate away from your work.

The integration must first be
enabled
via the settings in your Teamwork Chat account.
Note:
When your Teamwork Chat trial expires, you will need to
create a subscription
in order to use Embedded Chat.
Once enabled, you will see a Chat icon in the top right of your Spaces navigation bar.


Selecting the Chat icon will open a list view of your conversations and channels in the bottom right of your Spaces site.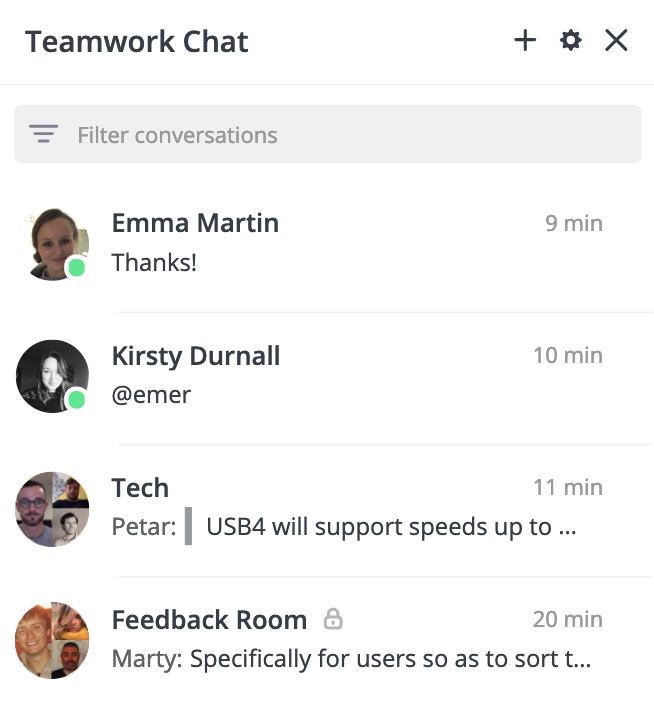 ---
Creating a new conversation

To create a new conversation, select the + icon in the top right of the chat window.


A new window will open to the left of the main conversations list, where you can type your message. You can also @mention different users you want to add to the conversation. A pop-up will appear, showing the matching options based on the @ you have typed.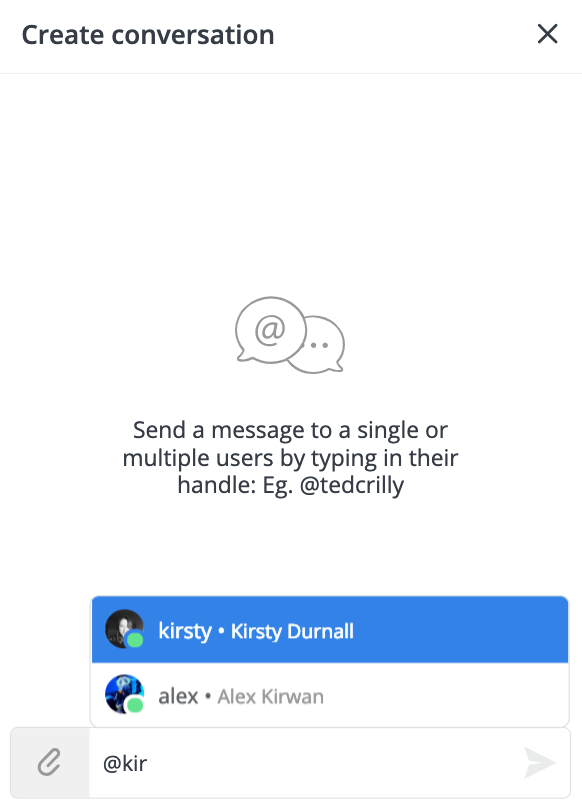 ---
Opening an existing conversation

From the list of conversations, select the one you wish to view. The conversation will open to the left of the conversations list.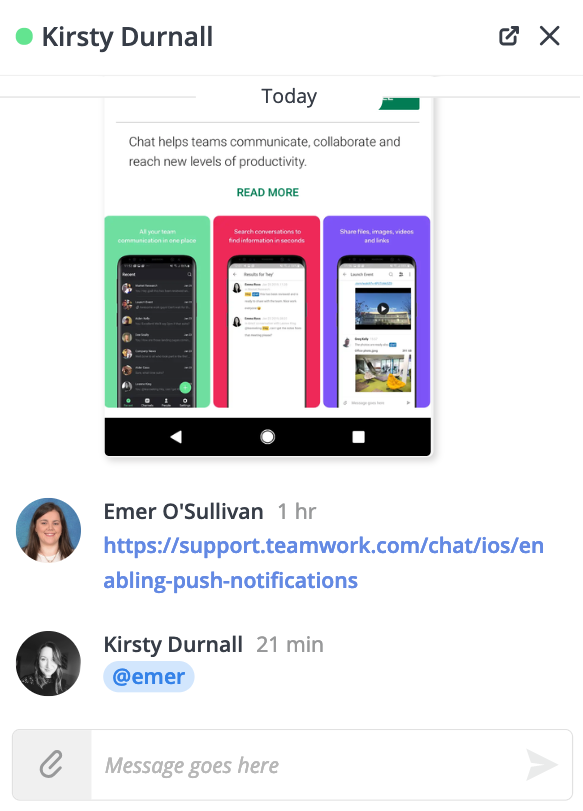 You can add a new message to the channel/conversation by typing in the text field at the bottom. The paperclip icon allows you to attach a file to your message.

---
Filtering people and conversations

At the top of the Embedded Chat window, you can use the search field to filter the list of conversations and people.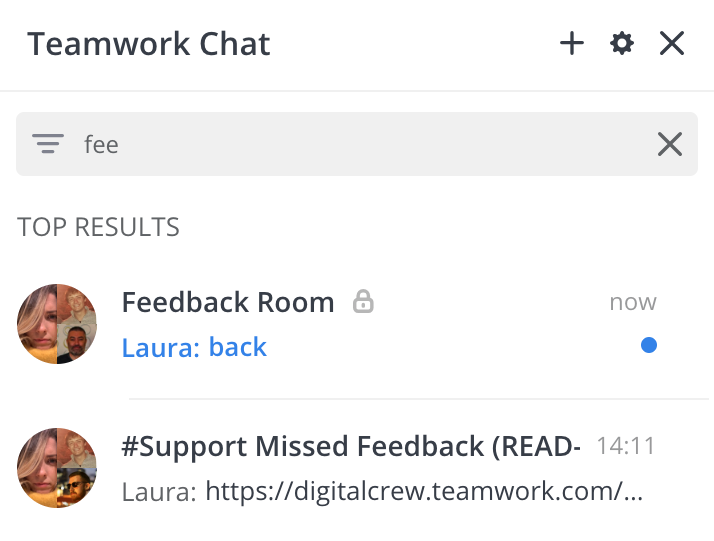 ---
Additional options

At the top right of the main Embedded Chat window, you can:

Create a new conversation

Access settings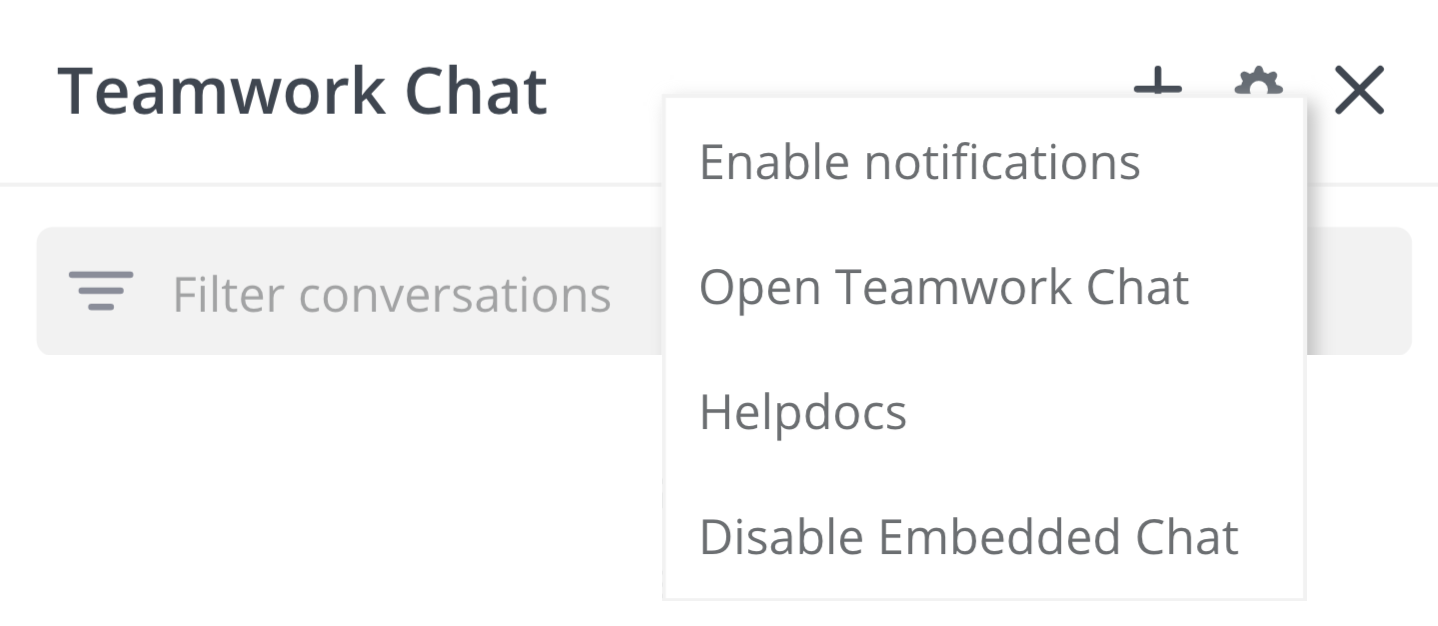 By clicking the menu bar, the Chat window will minimize at the bottom of your screen.


When viewing an individual conversation, you can:

Open the conversation in the full browser version of Teamwork Chat.

Close the conversation.

Click the menu bar to minimize the conversation.


---
Notifications

When a conversation or channel you are a member of receives a new message, a blue badge icon will appear on the Embedded Chat icon in your navigation bar.


A number will be included in the blue badge when you have important unread messages, such as a direct @mention in a message.

Note:
Messages are considered important based on your personal
notification preferences
for Teamwork Chat. Messages in 1:1 conversations are always considered important.

You can manage desktop notifications for Embedded Chat via the settings cog in the main Teamwork Chat window.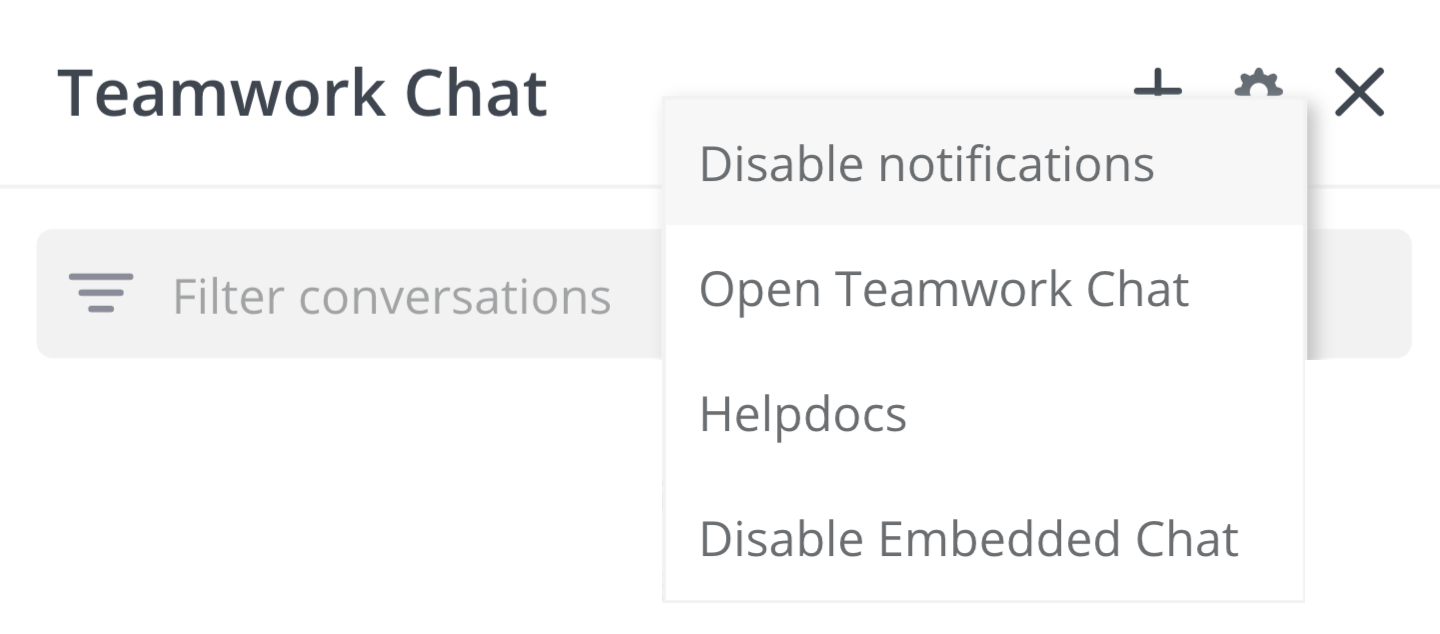 Once you have enabled or disabled notifications, you will see an alert.


Note: This will only disable notifications for Embedded Chat. You will continue to receive notifications in the browser, desktop, and mobile app versions of Teamwork Chat.