Within Teamwork Spaces, you can reorder the page structure in a space.

When viewing a space, click the options menu (three dots) and select Reorder pages from the dropdown menu.

The reorder pages modal will open in the main page area.

Hover over the page you want to move, and click and drag the icon to the left to move the page to its new position.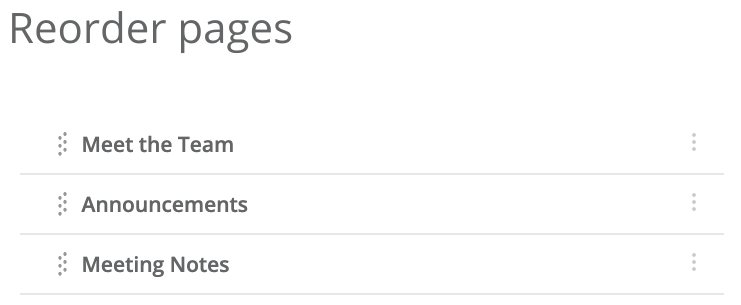 You can also use drag and drop to move a page to within another page, making it a subpage.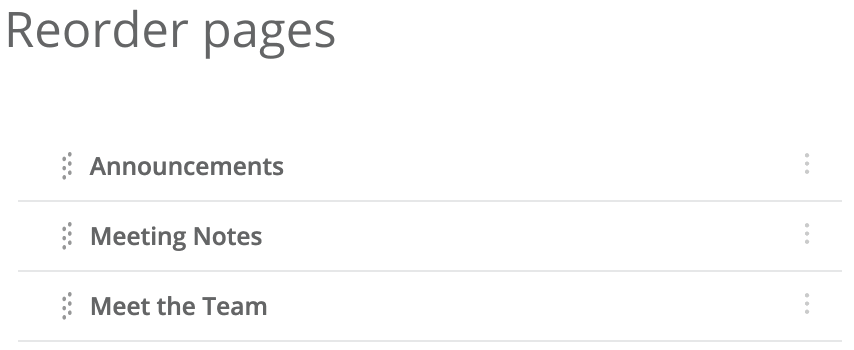 You will see the subpages total change once you move the page.

To the right of each page, select the three dots for additional options.