Note: This version of Teamwork Desk is no longer supported.

Check out our help docs for the new version of Teamwork Desk here.
Within Teamwork Desk you can change the settings for your Help Docs site. It allows you to create new articles and categories.

There is no limit to the number of sites you can have in the Help Docs section.

Note: Only administrators can manage help docs on your account however this does not limit an agent's ability to update or create new Docs.

Creating a Help Docs site

To create a help docs site, click on your profile icon to the top right of the navigation bar and select Settings.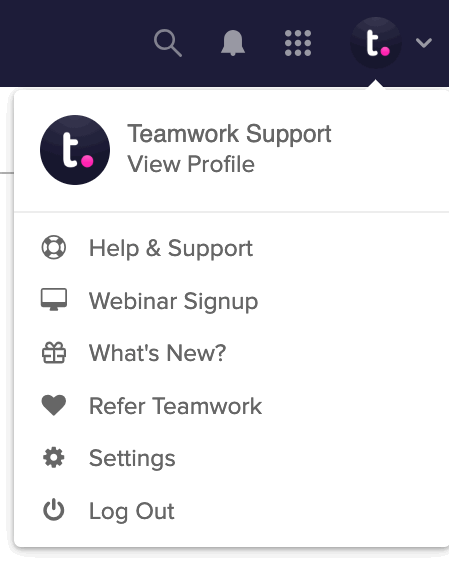 In the settings area, go to the Help Docs tab.


To the center of the page you will see an option to add your first help doc site.

Select Add your first help site and enter your details as below.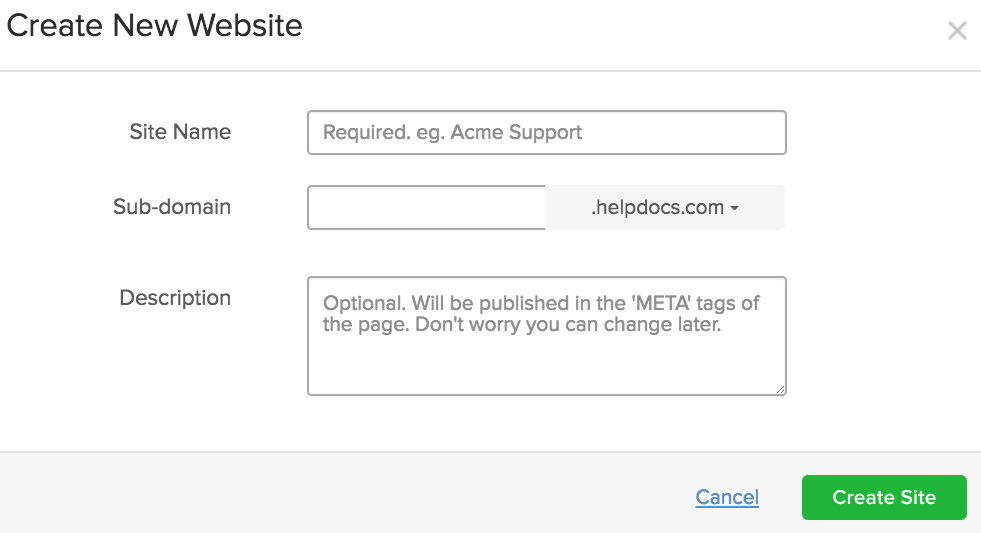 Once created you will have various settings areas within the left pane.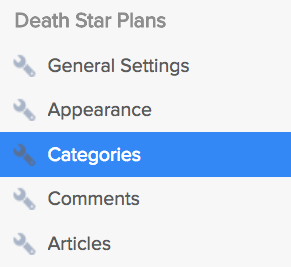 General settings

Basics:

Set the Site name

Whether its a published site or not (you can disable the site if needed)

Show social icons - When enabled will have buttons for people to share on social media

Sub Domain

Custom Domain

Authentication Options - Set a password to access the help doc site

Default edit method - HTML or Markdown

Site information:

Enter your Homepage URL

Homepage URL text - What the link should appear as. (also an option to link to your homepage)

Site description

Meta description - What will appear when your site is referenced in a search engine such as Google

Show on homepage - Most popular articles or categories

Site language

Contact form:

You can enable a contact form for your site and when enabled choose which inbox your customer emails go to.

Appearance

Branding

Upload a site logo

Upload a favicon

Upload a touch icon

Color

Select the color theme for your site.

Templates

Make it your own, enter templates for Headers, Footers and more.

Custom code

If you wish to upload a style sheet or Insert Head code for your Docs site.

Categories

Set up your own category structure, we do support nesting of up to three levels here.

Create new categories.

Comments

You can support comments via Disqus and you can visit Disqus directly from your this comments area.

Articles

This will list all the articles that you have currently created for this site.