Note: This version of Teamwork Desk is no longer supported.

Check out our help docs for the new version of Teamwork Desk here.
Within Teamwork Desk, you can delete customers from your site.

Select the Customers tab from the main navigation bar, and choose the Customers sub-tab within it.


From the list of existing customers, select the one you want to delete. Clicking the customer will open their profile details view.


In the customer's profile, scroll to the bottom of the page. You will see an option to Delete Customer to the right of the green Save button.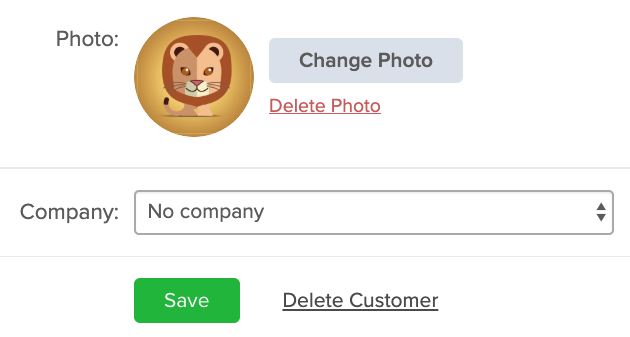 Once you click delete, a confirmation modal will open asking you to confirm whether you want to proceed with the deletion.


If the customer has existing tickets submitted to your Desk site, these tickets will be removed when the customer is deleted.

Note: Only administrators have permission to delete customers.