Note: This version of Teamwork Desk is no longer supported.

Check out our help docs for the new version of Teamwork Desk here.
Within Teamwork Desk you can enable time tracking settings for time spent within tickets you receive.

To enable these, click your profile icon to the top right of the Desk navigation bar and choose Settings from the dropdown.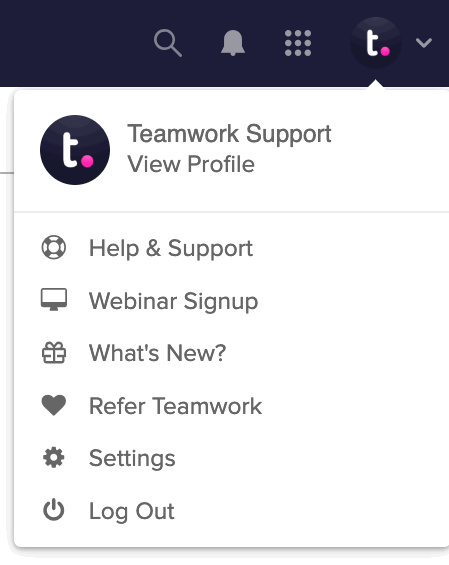 Go to the Company tab in the settings area, and choose Time Tracking from the left navigation pane.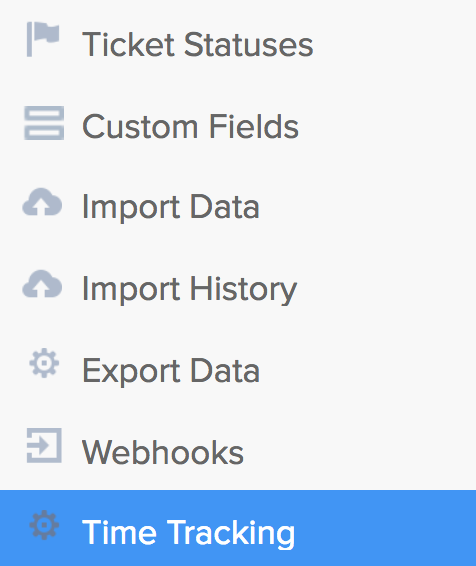 You will now have the options below: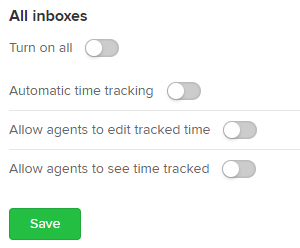 Note: You can choose to enable these settings for all inboxes or by checking the box for "Customize tracking settings for each inbox" you can choose to apply to a single inbox.

Automatic time tracking - This will enable time tracking on all tickets in your inboxes. The timer will start on the top of the ticket and when you perform an action on the ticket and close it a time log will appear to the right of the ticket under time tracking: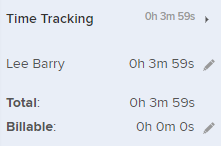 Allow agents to edit tracked time - Any automatic time logged can be edited by any agents with access to that inbox.

Allow agents to see time tracked - Agents can see what time has been logged on the ticket in the right pane under time tracking.