Within Teamwork CRM, activities are anything your sales representatives do during the sales process.

Different activities might be required in acquiring a sale, such as phone/email correspondence, lunch with the contact, meeting with a team member to discuss options, or providing a demo of a product.

Each activity can be logged in association with its related lead or opportunity.

Activities can be logged in the past/present. For example, if a member of your sales team organizes a call with a lead for next week, they would log that activity as a future event, whereas if they just received email follow up from the lead, that activity has already occurred so can be logged in the past.

When viewing an individual lead, you will see a timeline of its existing activities, both past and planned (upcoming).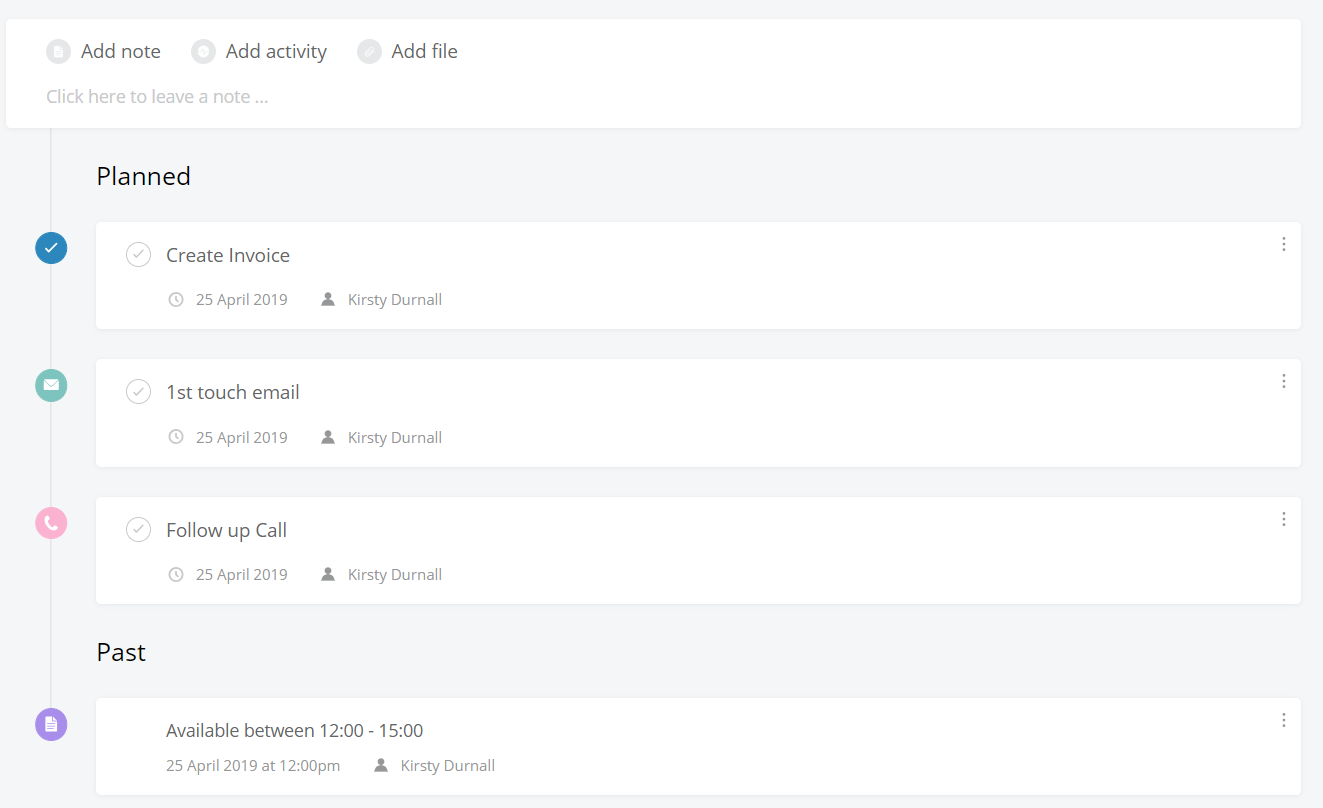 Activity types

You can choose an activity type each time you create a new activity entry:

Email

Call

To-do

Meeting

Event

For more information, see:
Leads