Within Teamwork CRM, an opportunity can be marked as lost when a contact has confirmed they no longer have an interest in progressing.

To mark an opportunity as lost, you can drag and drop the opportunity from the pipeline stage. Once you have selected and started moving your opportunity, a menu will appear along the top.


Drag and drop your opportunity into the Lost field to the top right of the pipeline.

You can also mark an opportunity as lost when viewing the opportunity itself. From the opportunity's details view, select the red Lost button.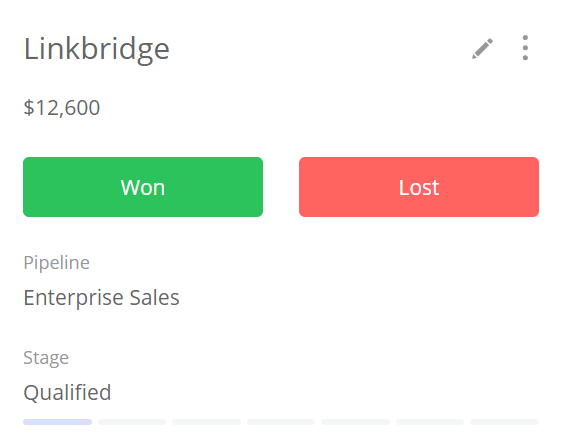 Both options will trigger a
Mark as lost
modal to open. This allows you to provide a lost reason and description, along with any
custom fields
you have set.