Within Teamwork, you can integrate your site with HubSpot so that you can sync contacts and link items in HubSpot to those in your projects.

Requirements for using the integration

To enable and use the integration, you will firstly need to have
tags
enabled from your
site settings
.
You will also need to ensure you have installed the Teamwork
Chrome extension
. When logging in to the Chrome extension, you will need to log in to the same Teamwork account as the one where you are going to set the integration up.
Note: The HubSpot integration is available on the per-user Premium plan and above, as well as certain legacy plans.

Once you are logged in to the Chrome extension, click your profile icon in the top right of your site and select Settings from the dropdown menu.

In the settings area, to the Integrations tab where you will see an option to connect to the HubSpot integration.

Note: You must be a site administrator in the owner company to access the site settings and enable integrations.

If you are not already logged into your HubSpot account, you will be redirected to the HubSpot customer portal.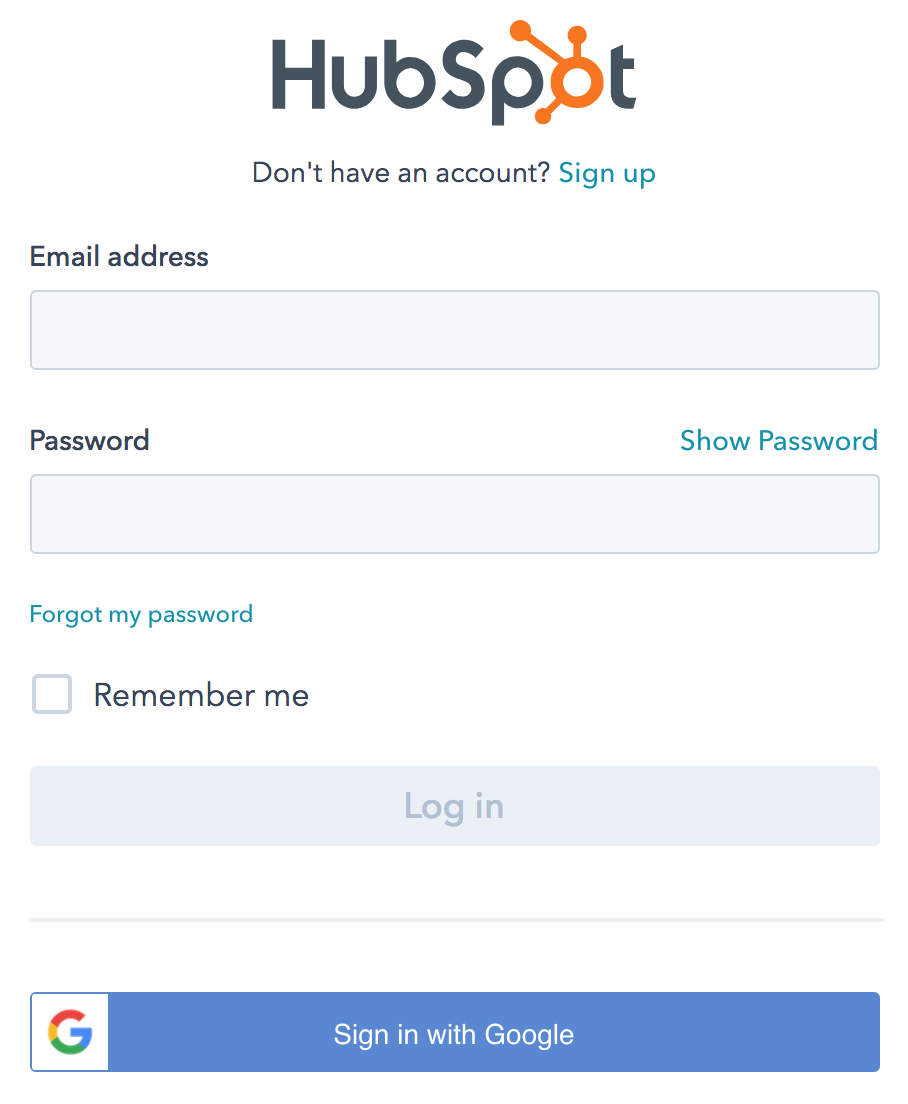 You can enter your HubSpot login details here, and you will then need to authorize the integration between Teamwork and HubSpot.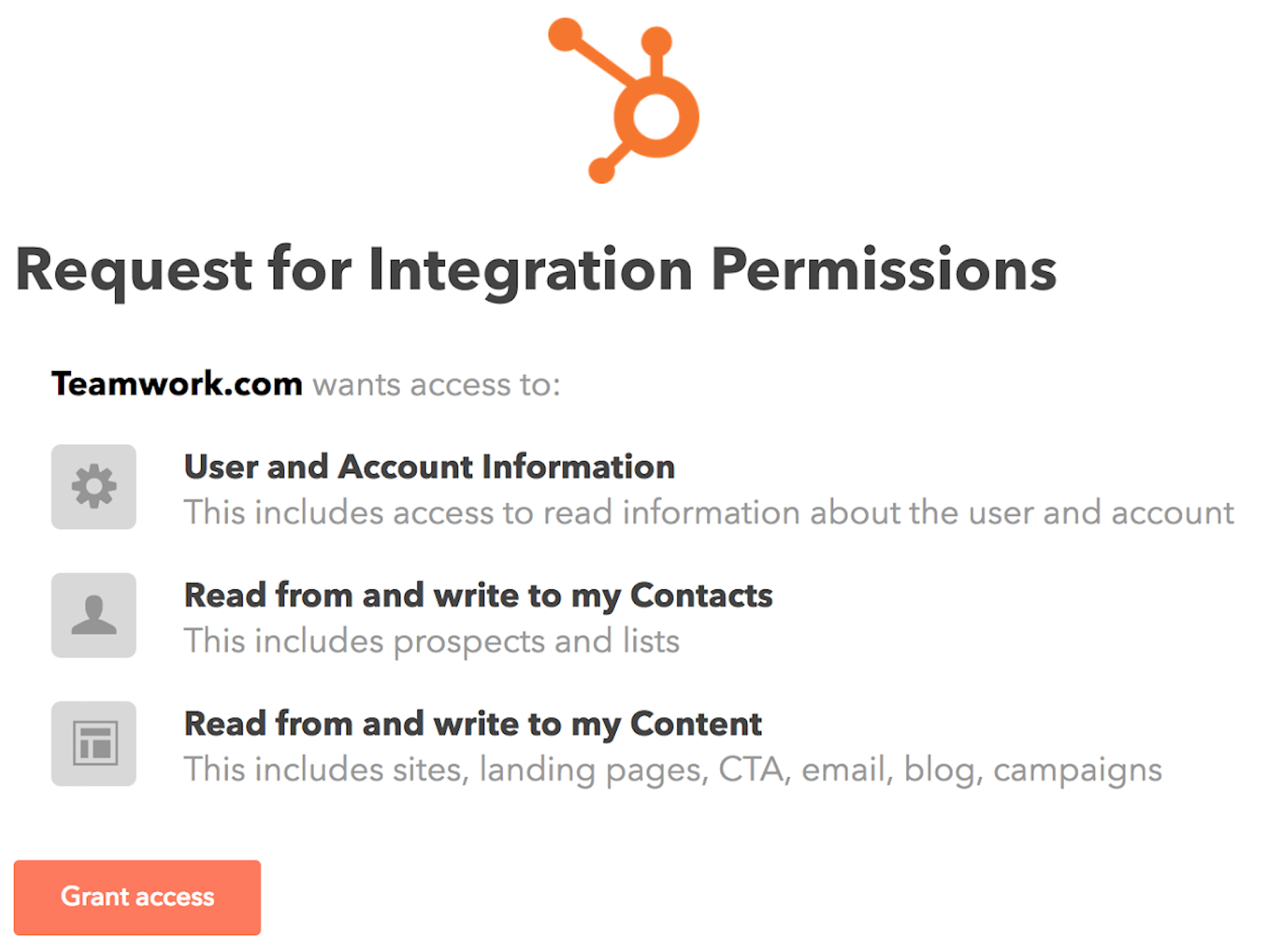 You will then be redirected back to your Teamwork site where you will now see the HubSpot icon next to items like tasks or projects, allowing you to link them to items in HubSpot.

---
Standard users integrating with HubSpot

Once a site administrator has enabled HubSpot at site level, standard users can enable the integration for their account under their profile integration settings.

You can do this by clicking your profile icon and selecting View Profile from the dropdown menu. Go to the Integrations tab where you will see a section for HubSpot.

Click the green Connect button on the right of the HubSpot section.

If you are already logged in to HubSpot in your browser, you will be able to select which associated account to link. If you are not currently logged in, you will be directed to the HubSpot customer portal to log in and grant access to your HubSpot account information.