Note: Following the release of the new version of Teamwork Desk, this article is no longer maintained. You can follow these steps to switch to the new version. Check out our new & updated help docs here.
Within Teamwork Desk, you can enable triggers to perform actions on tickets that you receive from your customers.

There are two types of triggers that you can enable:

---
Automatic triggers

Allows for selected actions to automatically take place whenever a ticket is created or updated. When a ticket is created or updated, we will run any triggers whose conditions to run match the ticket. Note: each trigger will only run once on a ticket.

---
Manual triggers

Is one that can be applied by an agent inside of the Desk user interface on one or more selected tickets. Tickets that meet the criteria for the trigger will have the actions run against them. Administrators can choose if a manual trigger will be available to agents.

---
Setting up a trigger
To set up a trigger, click on the your profile icon to the top right of the navigation bar and select Settings.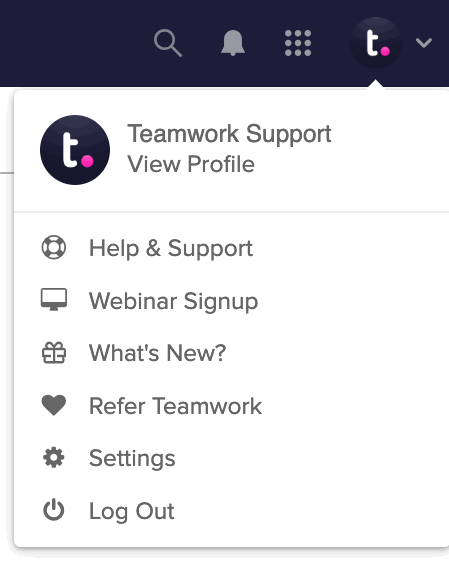 Near the top of the page select the Inboxes area of settings.


Select the inbox which has the trigger you wish to edit and select triggers from the left pane.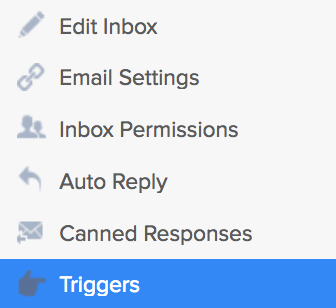 When creating a new trigger, you have the option to choose "Manual" or "Automatic."