Note: Following the release of the new version of Teamwork Desk, this article is no longer maintained. You can follow these steps to switch to the new version. Check out our new & updated help docs here.
Within Teamwork Desk, you can share triggers you create across multiple inboxes.

To enable this on existing triggers or new triggers, click on the your profile icon to the top right of the navigation bar and select Settings.

In the settings area, select the Inboxes tab.


Select the inbox which has the trigger you wish to edit and select Triggers from the left pane.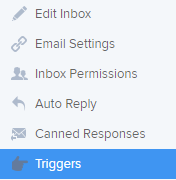 When you are editing or creating a trigger, you can choose to share the trigger with other inboxes.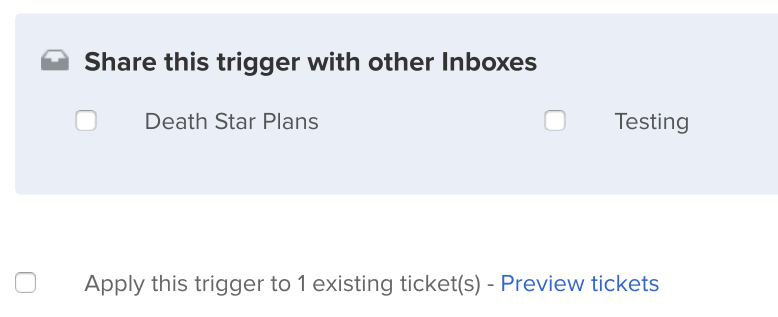 At the bottom, you have the option to apply the trigger to existing tickets. If left unchecked, the trigger will only run on new tickets that come in.

You will see the existing tickets total adjust when you select additional inboxes to share the trigger with