Note: This version of Teamwork Desk is no longer supported.

Check out our help docs for the new version of Teamwork Desk here.
Within Teamwork Desk you can set up triggers at inbox level to initiate actions on your tickets.

Note: An administrator can choose when creating a manual trigger whether or not the trigger can be applied by an agent. When creating or editing the trigger the option to allow the agent to apply can be toggled on or off.

To access triggers, click your profile icon to the top right of the navigation bar and select Settings.

In the settings area, go to the Inboxes tab.


Select the inbox which has the trigger you wish to edit and select triggers from the left pane.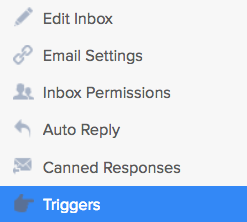 Triggers can help you to perform automatic actions on tickets. For example, a ticket that has been active for a period of time, which has not been replied to by the agent dealing with it can be unassigned and moved back to the general inbox or you can set a follower on a specific agents to follow particular tickets.

When setting triggers you have the option to set automatic or manual triggers. You can edit existing triggers or choose the New Trigger option to the top right of the screen.


You can also filter existing triggers to locate ones you may wish to edit.

When creating a new trigger you must give it a name, description and whether it is an automatic or manual trigger.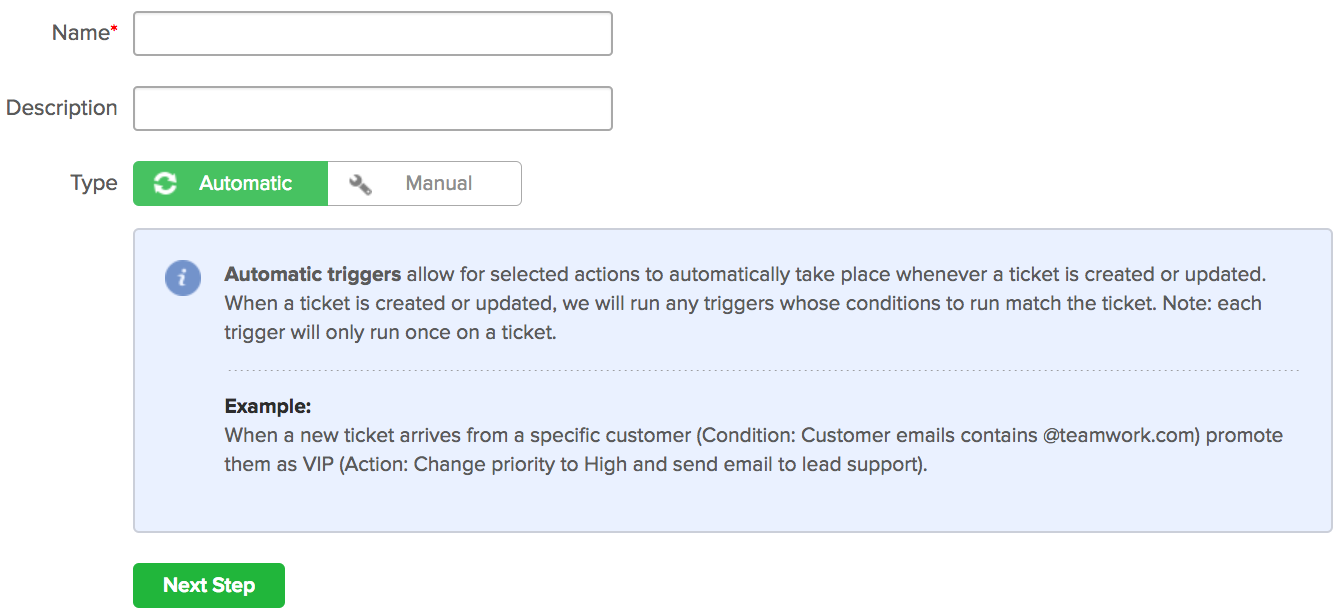 Once these have been entered there are various combinations you can create by entering certain conditions.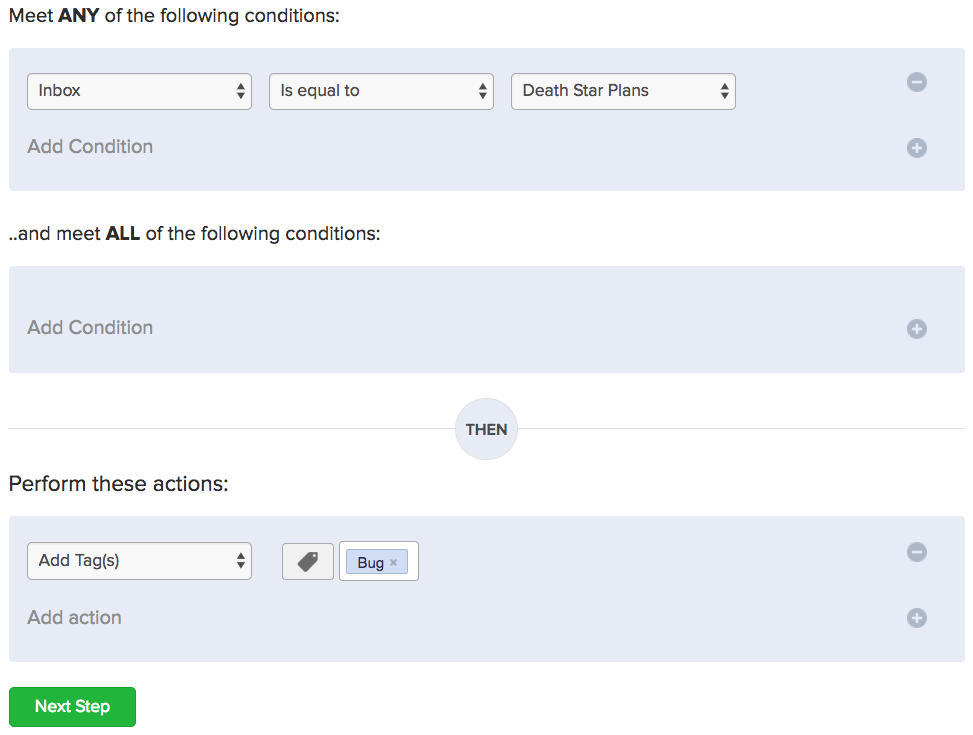 Once you have set your conditions you can choose to apply these to existing tickets you have or only future tickets.

Finally, select Create Trigger to enable this on the inbox and any future tickets that meet the conditions.

Note: Only administrators can set triggers (agents can not set triggers).