Note: Following the release of the new version of Teamwork Desk, this article is no longer maintained. You can follow these steps to switch to the new version. Check out our new & updated help docs here.
Within Teamwork Desk, you can view the whole message thread when your customer is responding by editing the quoted text section of the email.

To view the thread in its entirety navigate to the right hand side of the ticket and select the "Show Original" magnifying glass icon.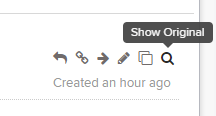 Once you click on this icon, a quick view pane will open on the right of the screen:

The Preview tab will show you the original content of the message, as sent by the customer

The Headers tab details particular routing information of the message, including the sender, recipient, date and subject.

The Download Original button at the top will download a copy of the original EML file.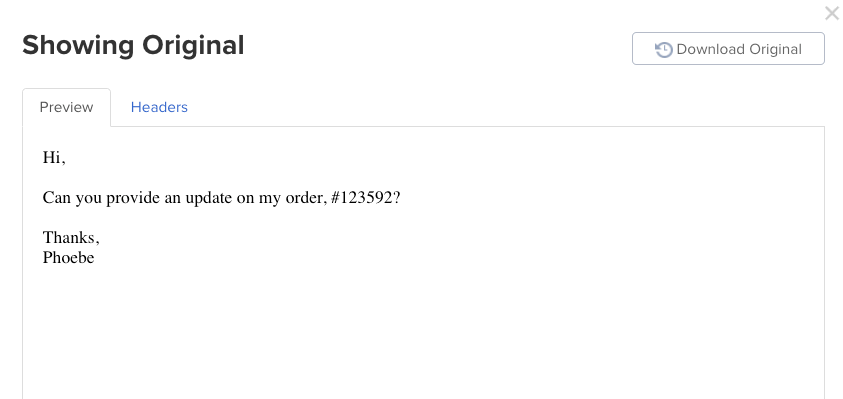 Teamwork Desk recognizes replies from the customer that are written above the designated line of reply, and handles them as a new reply to the ticket.


Note: Any content posted below this line is considered by Desk as being part of the original message. To reduce the clutter of the ticket thread, changes made here are not created as a new reply in the ticket thread.