Note: This version of Teamwork Desk is no longer supported.

Check out our help docs for the new version of Teamwork Desk here.
Within Teamwork Desk, you can easily keep up to date with your tickets, notes, happiness ratings or your team's activity via the notification bell.

To access notifications click on the bell icon in the navigation bar to the top right of your Desk site.


You will then see all notifications that you have chosen to receive within Teamwork Desk.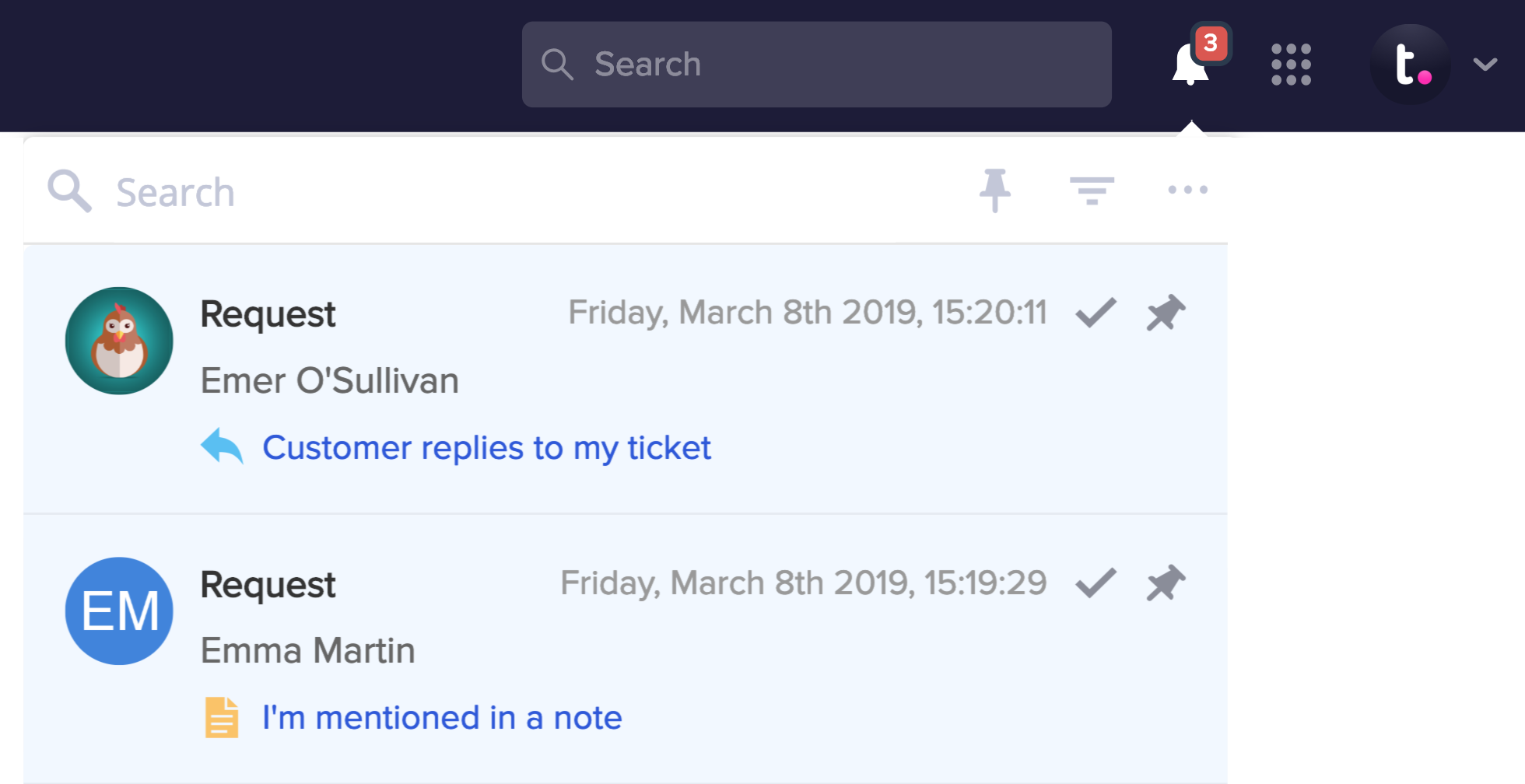 In the notification panel you have various options along the top.


Search - Allows you to quickly filter notifications to your specific search term.

Pin - When selected will only show notifications that you have chosen to pin and keep within the notification panel for reading or later action.

Filter - Allows you to filter the inboxes or notification types that you will receive them from. This can help you to further filter down to exactly what notifications you need.

Options (three dots) - With this you can choose to mark all notifications as read and there is also an option to open your 'My profile' notifications as above.

When viewing an individual notification you will an option to pin the notification to keep it on the list.


Pinning allows you to pin a notification for reading or later action. Notifications are always available to view when you select the pin icon to the top of the notification panel.

Note: Notification history is limited to 100 pages, if you want to see any notification beyond this you can use the search or filter options.