Within Teamwork CRM, you can view and edit the products on your site.

Select the Products tab from the main navigation menu.

To view a product, select the product name from the list. This will open the product details view.

In the left-hand menu of the product details view, you will see the product name, price, currency, and owner.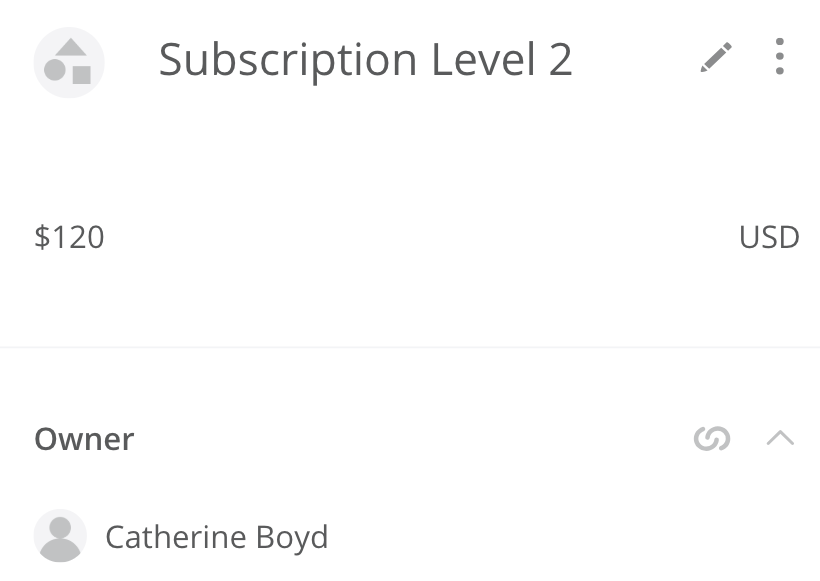 The edit pencil icon to the right of the product name will allow you to edit any of the product details and add an image.

You can deactivate or delete the product via the three dots beside the edit pencil.


You can update the product owner by selecting the link icon to the right of the owner's name, or via the edit pencil.


The right-hand side of the profile details view will contain any files you have uploaded for the product.


You can use the view icons to switch between grid and list view.


The + icon will open the upload modal where you can browse or drag and drop files from your computer to upload to the product.

Using the options button (three dots) in the top right, you can select multiple files or delete all.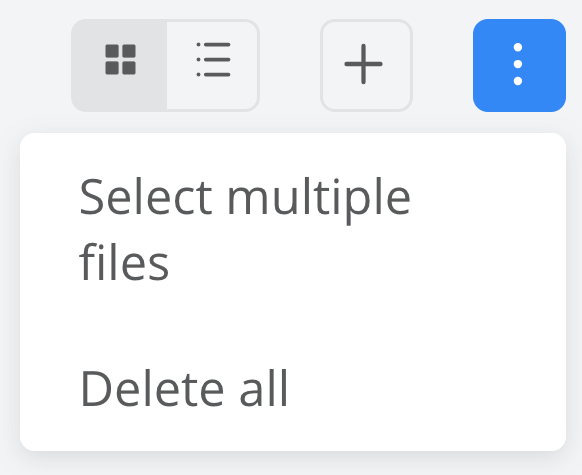 When you select multiple files, a trash can will appear allowing you to delete those specific items.

You can download or delete an individual file by selecting the three dots to the right of the file name.