Within Teamwork Spaces, you can import your existing Confluence content to your site as new spaces.

At the top of your site, select the quick add + button and choose Import from Confluence from the dropdown menu.

The importer supports HTML exports from Confluence. You can generate this from the
export settings
.
Once you have downloaded the HTML file from Confluence, you can drag and drop it to the import modal in Teamwork Spaces, or browse for the file.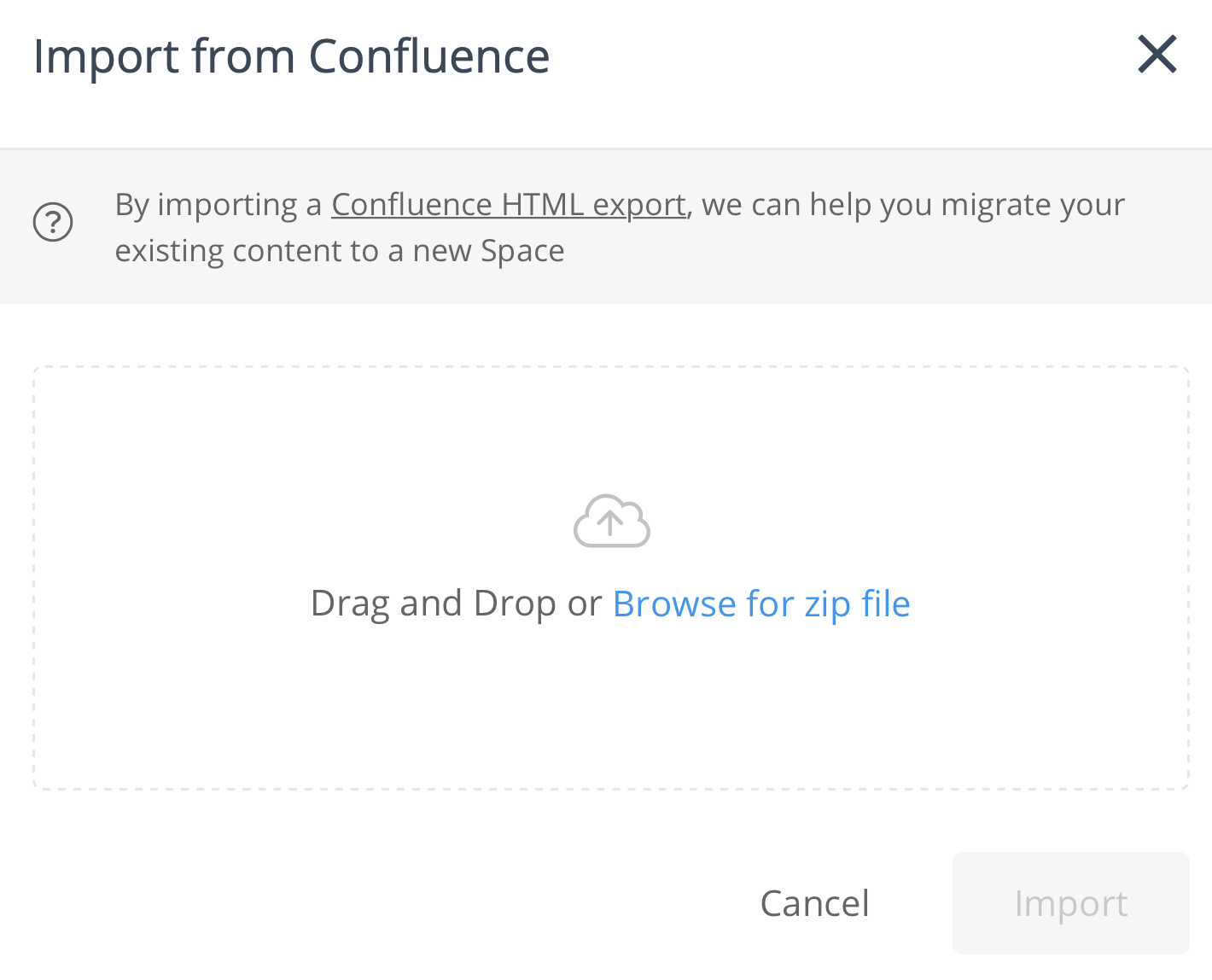 When you click Import, the import process will begin and you will see an alert in the bottom right of your screen.


Once the import is complete, you will receive an email confirmation.