Within Teamwork, the Teamwork Document Editor allows you to download, open, edit and save changes to files stored in the files area of your projects without having to upload them again manually.

This article relates to a legacy version of the Teamwork Document Editor.

Learn more about version 2 of the Teamwork Document Editor
here
.
You can use the document editor to edit files that you have the appropriate application installed on your computer to work with - for example, Word, Excel and other Microsoft Office files.

To allow people on your site to use the editor, you need to enable the editor in the site settings.

Click your profile image in the top right corner of your site and select Settings from the dropdown menu.

In the settings area, go to the Integrations tab.

You will see a section for the Teamwork Document Editor and a button to connect the integration.

After selecting Connect, it will update to show that it is enabled, and you will have a new option to disable it if required.

Once enabled, any user who has the appropriate permissions in your projects will see an Edit button next to each file.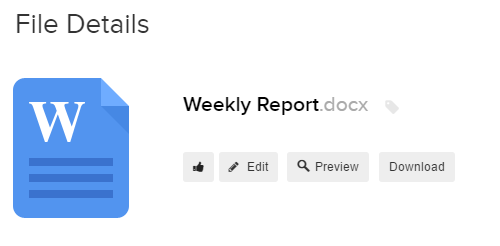 Note: The document editor requires the standard ports of 80 and 443 to be open.