Within Teamwork, you can create project items directly from deals within your HubSpot account.

Setup requirements

To enable and use the integration, you will firstly need to have
tags
enabled from your
site settings
.
You will also need to ensure you have integrated with the Teamwork
Chrome extension
.
Once connected, you will see the HubSpot icon next to your projects and project items.

---
Linking items to HubSpot

Selecting the HubSpot icon will allow you to link the item to HubSpot.

In the pop-up modal, you will need to select what you would like to link to (deal, blog post, other).

Once you have linked an item, it will be listed in the modal when you hover over the HubSpot icon.

When viewing the linked deal in HubSpot, click the Teamwork icon in the top right of the site to see the integration options, as well as the currently linked items.

---
Creating items via HubSpot

When creating a project from a deal in HubSpot, you will see the relevant link to the HubSpot deal in your task description. There will also be the option to link to the current page, and to sync contacts.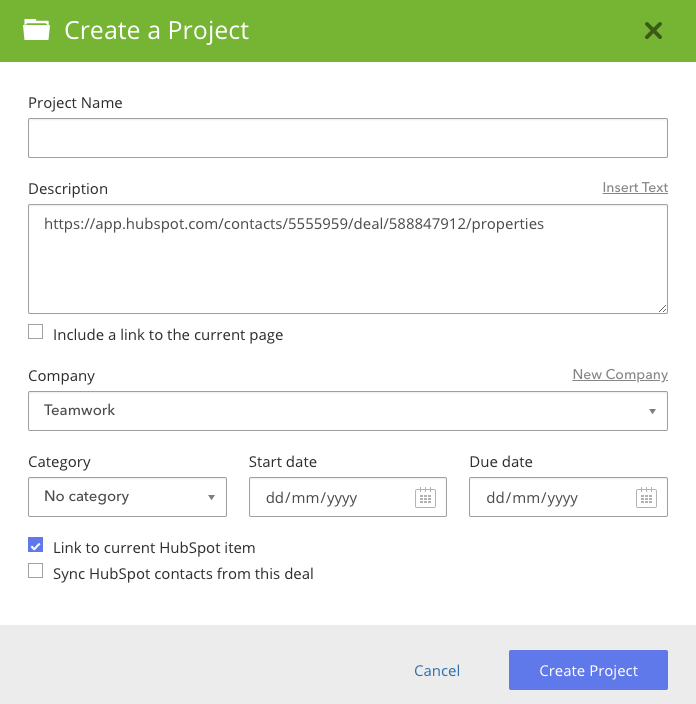 To create other project items, select the Teamwork icon in the navigation bar. From here, you will have the option to create different project items such as tasks, milestones, and events.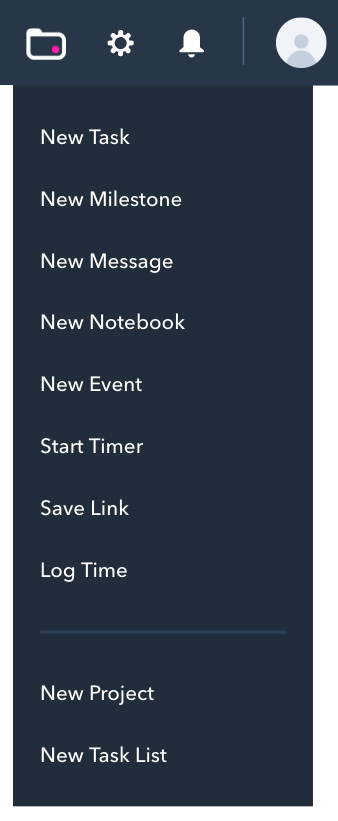 Using any of these options will automatically create the item within your Teamwork site. For example, when creating a task, you will have the option to link to a current HubSpot item or include a link to their current page you are creating from item from.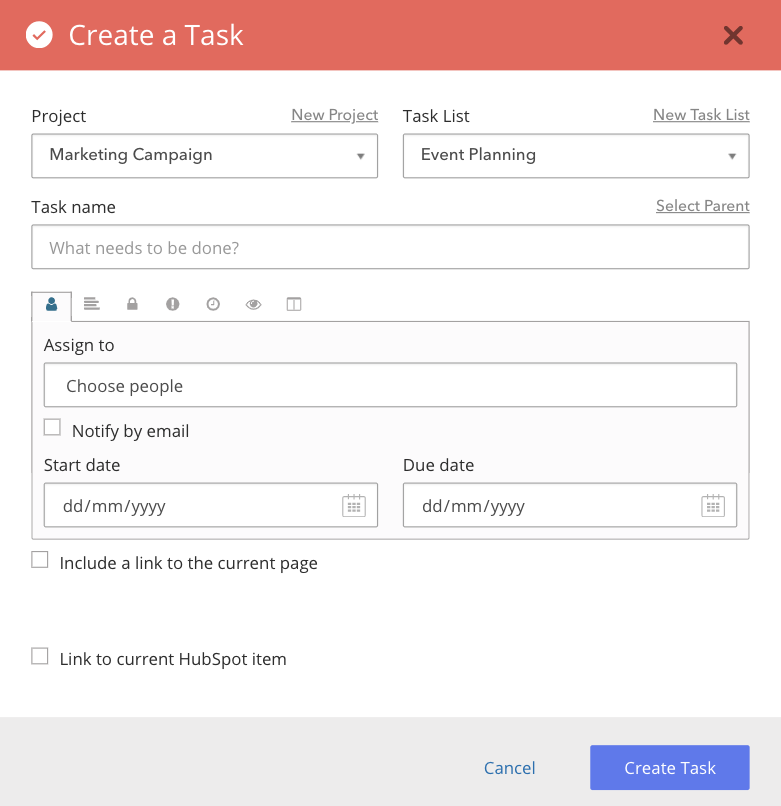 Note: Items can only be created from HubSpot to Teamwork, not from Teamwork to HubSpot.