Within Teamwork, the document editor allows you to download, open, edit, and save changes to files stored in the Files area of your projects without having to upload them again manually.

This article relates to a legacy version of the Teamwork Document Editor.

Learn more about version 2 of the Teamwork Document Editor
here
.
It works with the application that you have installed on your computer - we've tested to make sure that you can use it to edit Word, Excel and other Microsoft Office, LibreOffice, Adobe Photoshop and certain other image file types.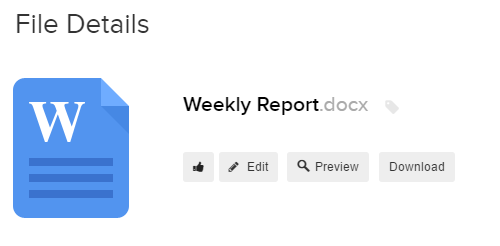 Note: Some file types may be blocked for security purposes, including *.exe, *.jar, *.zip and *.rar files.

Installation

If you are using the document editor for the first time, you will be prompted to download either the Windows or Mac OS X version, as appropriate for your computer, to install it. Please make sure you have appropriate permissions to install software on your computer for this step. Just follow the on-screen instructions you're prompted with throughout the installation.

Opening and editing files

When you click to edit the file, it will automatically try to open the appropriate application for you to edit it with. This is based on the default program settings in
Windows
or
OS X
.
Saving changes

Once you've made changes to your file, just save them as usual within the application, and the Teamwork Document Editor will automatically include them in a new version of the file in your project.

Note: Collaborators can only edit files that they've uploaded themselves.

File locking

As soon as you click the Edit button, the file will automatically be locked which means other people looking at the file in the project will see an icon to show that it's locked for editing.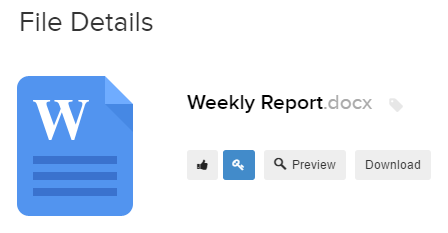 A user can hover over the icon to see who locked the file and when.

Note: System administrators will also have the option to unlock files that have been locked by anyone else.

View recently edited files

To view files you have recently edited, right click the Teamwork Document Editor icon from within your Windows icon menu. It is possible to view the last 5 documents you have edited.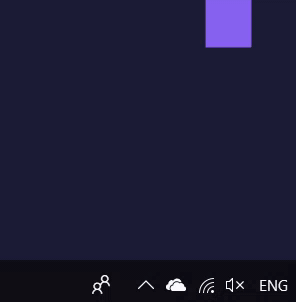 Note: Viewing recently edited files is only available on Windows.