Note: This version of Teamwork Desk is no longer supported.

Check out our help docs for the new version of Teamwork Desk here.
Within Teamwork Desk you can avail of the
bonus referral program
so that you can benefit as we both grow together.
If someone signs up using your referral link, you will earn 15% commission, for up to $1000 for each customer you refer.

Note:
You can earn referral bonuses from both
Projects
and Desk referrals.
To access your referrals, click your profile icon in the top right of your Desk site and select Refer Teamwork from the dropdown menu.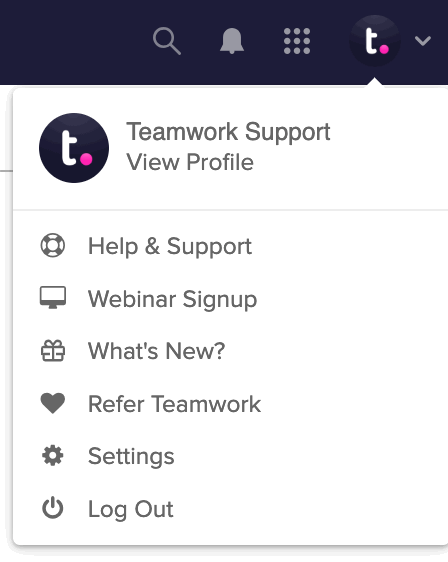 In the referrals area, you will see four tabs at the top - About, Latest Referrals, Banners, and Terms & Conditions.


Regardless of which tab you are viewing, you will see a referral earnings summary pane on the right hand side. Here you will see your total earnings so far, with an option to claim your bonus.

Note: The total earnings includes your referral bonuses across all products.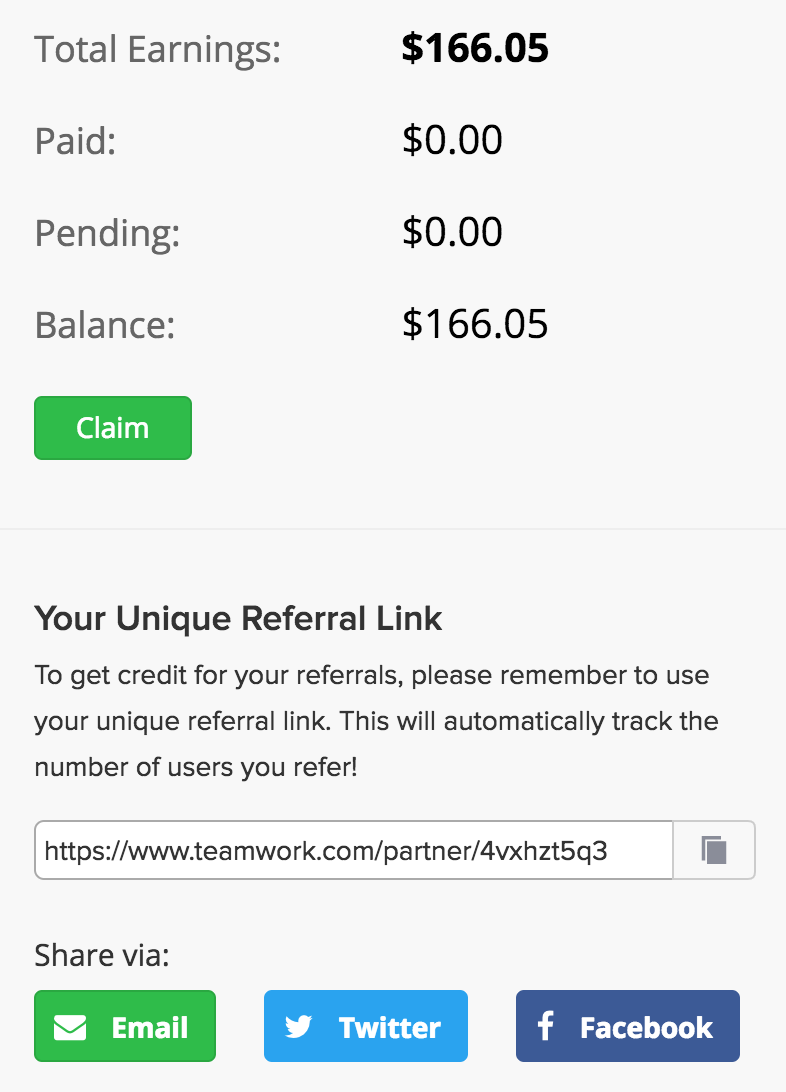 Your unique referral link is below the earnings summary, and can be copied using the copy button to the right of the URL.

At the bottom, you have the option to share your unique referral link via email, Twitter, or Facebook.

---
About

The About section gives you Information on how the referral program works, as well as some frequently asked questions.

When you refer Teamwork Desk to your friends and business using your unique referral link, you will receive 15% commission on every new subscription created via your link.

You can earn up to $1,000 on every referral with no limit to the number of subscribers you enroll, giving you a great earning potential.

---
Latest Referrals

This section will show you a breakdown of your latest renewals. This will include the company name, sign up date, plan, status and how much you have earned from these referrals to date.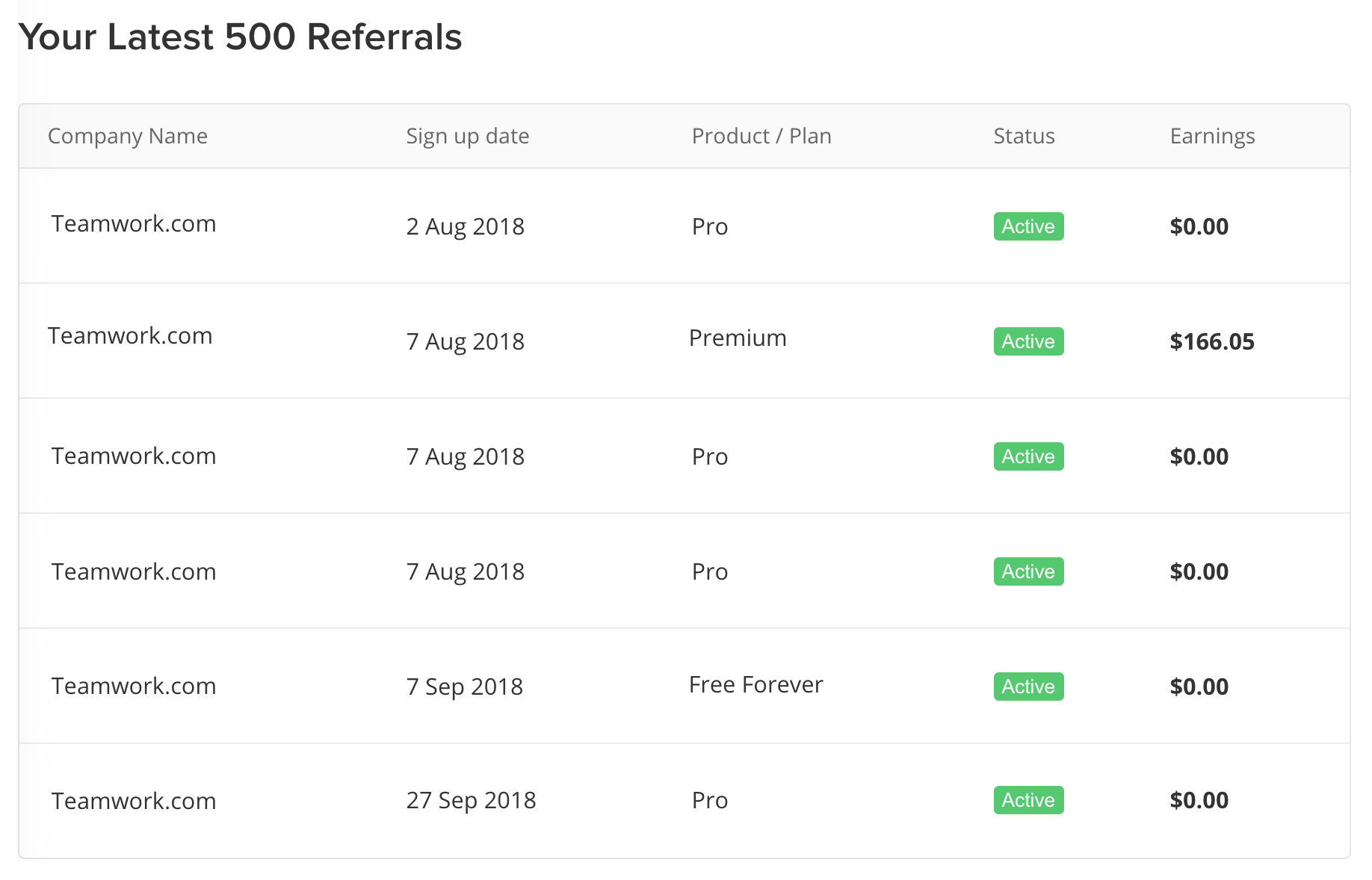 ---
Banners

Here, you can generate embed code for various banners that you can add directly to your website, blog or Portfolio.

They already include your unique referral ID, so you can earn referral bonuses via the banner.

---
Terms & Conditions

This section contains the information you will need to read and understand relating to referrals.

Note: Referral bonuses are only sent through PayPal.