Within Teamwork, you can update your payment details at any time via your subscription settings if you have an active subscription.

You can also change or add a tax number following this process.

Click your profile icon in the top right corner of your site and select Subscription from the dropdown menu.

Note: Only site administrators in the owner company have access to this area.

In the Subscription area, you will see an option to Update Payment Details below your plan summary.

You will be brought through the checkout process where you can put in your updated payment information, as well as contact details and any changes in billing address.

When you check the I have a tax number box, you will see an additional field where you can enter your tax information.

Click Update to save your changes to your payment details.

Legacy plans

For some older subscription plans, the steps to update your payment details differ.

In the Subscription area, you will see a summary of the current plan you are on, at the top of the page.


Below the summary is a breakdown of your current plan as well as the other plans available to you.

At the bottom of your current plan, you will see a link to Update Payment Details.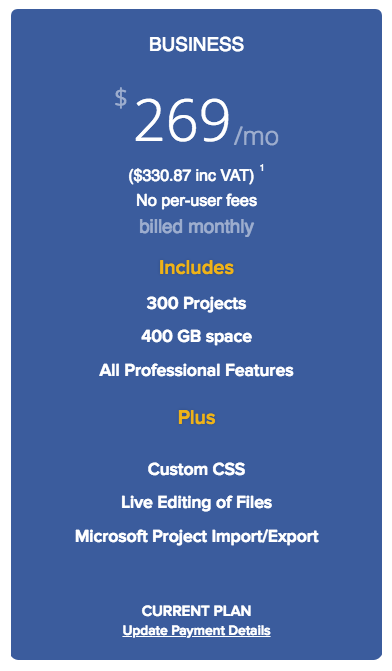 This will bring you to the payment details page where you can update your card.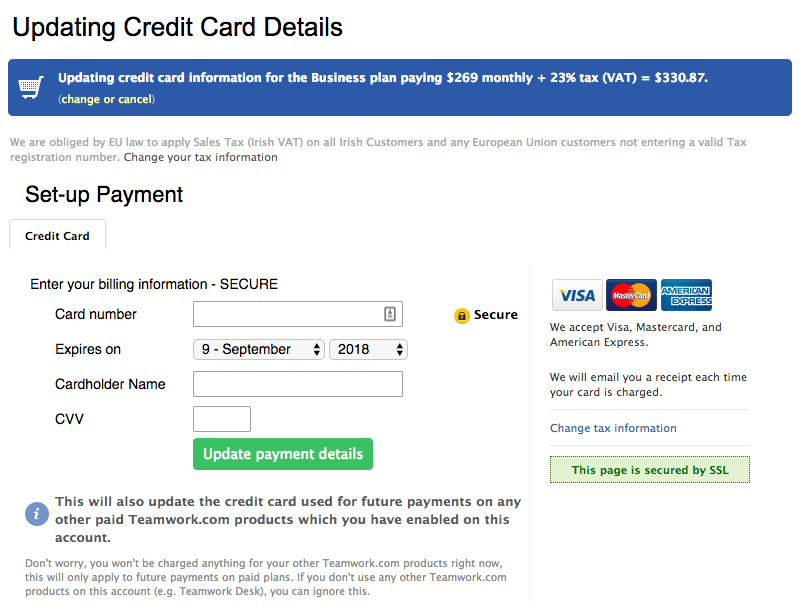 You can click the Change tax information link on the right of the payment details page to add or update your tax number.

For these older legacy plans,
invoices for your subscription will automatically use the address details set in the owner company of the site. If you need to update the name or address for your invoices, you will need to
update your owner company's details
.