Within Google Chrome, you can install the Teamwork Chrome extension and connect your Teamwork site.

This extension makes it even easier to create new projects, events, tasks and other items in your projects. You can also log time and save links without leaving the page you are on.


When viewing the Teamwork Projects extension, click the Add to Chrome button.


Confirm the permission requests that come up, and you'll see a notification in the top right of your browser when it has been added: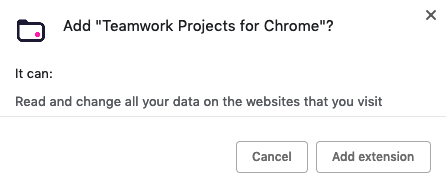 Now, you can sign in to connect to one or more of your Teamwork Projects sites when you click the icon for the extension.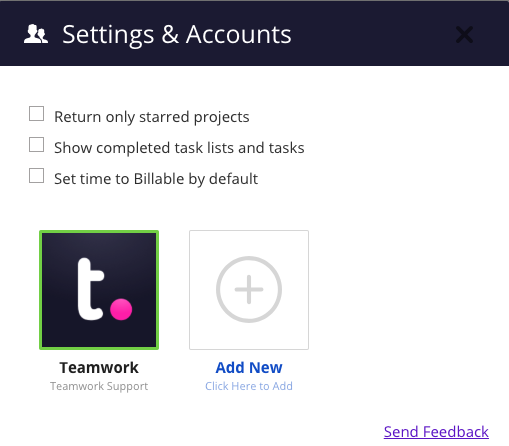 Just log in with your details, and now you will see options to create new items.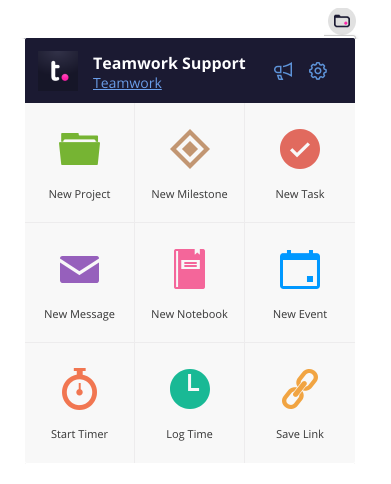 In your Gmail account, you will also see a Teamwork button, allowing you to create items directly from emails.