Within Teamwork CRM, you can use reporting to monitor key metrics for a better understanding of how you and your team are performing.

You can access your reports from the main navigation bar with a dropdown menu allowing you to view either company or forecast reports.


Company

Company reports give you a wider view of how your team is performing.

You can break down your view by deals and activities over selected periods of time along with other options.

These reports allow you to visually engage with the information via a bar chart, helping you to quickly understand the details of your reports at a glance.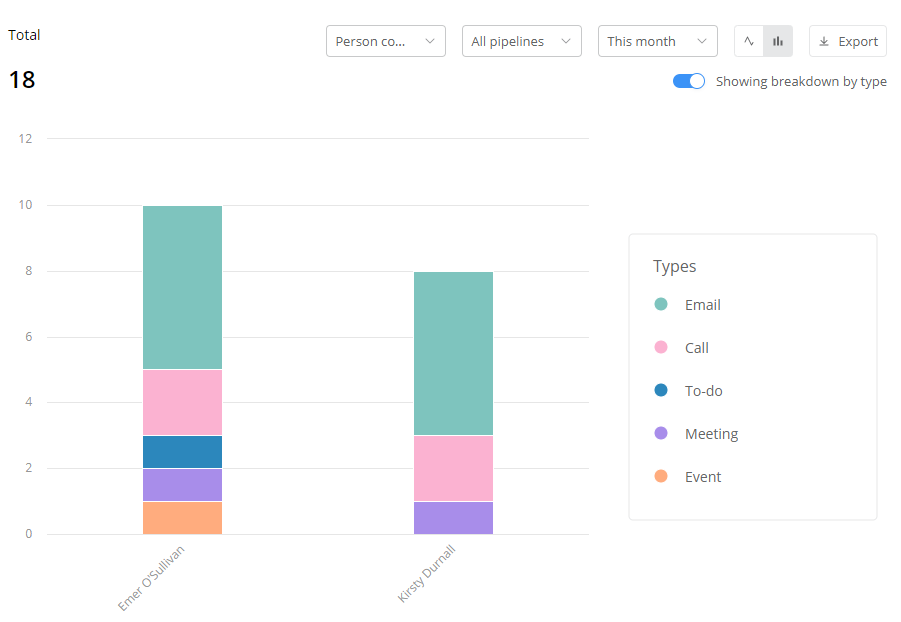 Each report can be exported via Excel, mirroring that of your selected options.

Forecast

Forecast reports allow you to accurately predict future sales to help guide activities for your sales team.

You are able to customize your report by pipeline, date range, and
custom filters
along with other options.
Forecast results are displayed at the top of each column and are based on the probability set when creating stages within a
pipeline
versus the value of each individual deal in the column .