Within Teamwork Projects, you can enable the iDoneThis integration to push any logged time or completed task there.

You will first have to enable the integration on a site level.

Note: Only the site owner or site admin can enable the integration in the site settings.

To do this, go to your profile image in the top right corner of your site, and select Settings from the dropdown.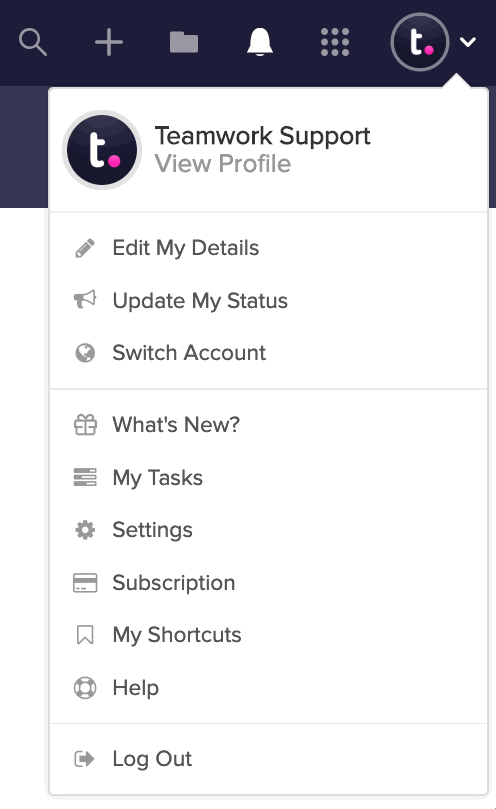 From the settings area, go to the Integrations tab.


You will then see an option within the integration page to connect to iDoneThis.


Once the integration has been enabled in the site settings, each individual user will then have to enable this on their own profile.

To do this, each user will need to click on their profile image, select View Profile and then choose the Integrations tab.


The iDoneThis integration should now be an option and you can choose the green settings button.


Selecting this will allow you to enter your iDoneThis API Key.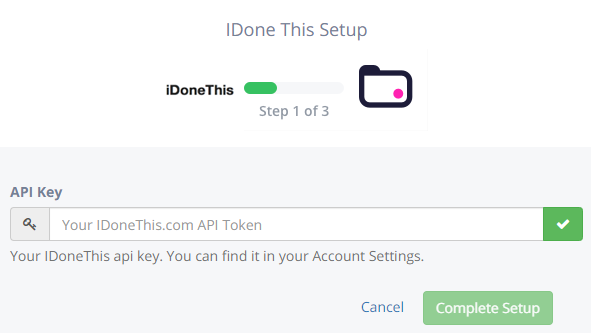 Once the API has been entered and you have selected the team you wish to post to within iDoneThis. Any logged time or any task completed within Teamwork will be pushed to iDoneThis.