Within Teamwork, you can create new projects using the Teamwork iOS app.

To create a project tap on the menu icon (three lines) on the top left of your screen, then go to the Projects option at the top of the menu.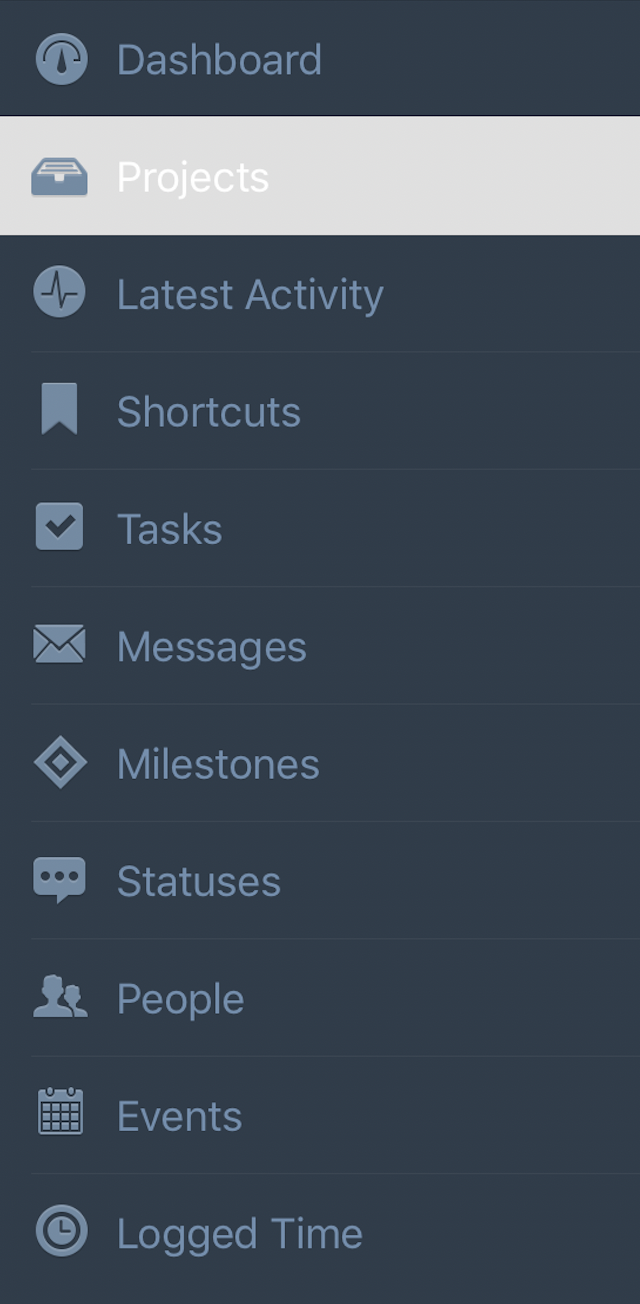 From here click the + symbol on the top right of the screen.


The Add Project modal will open and you can choose the project title and description.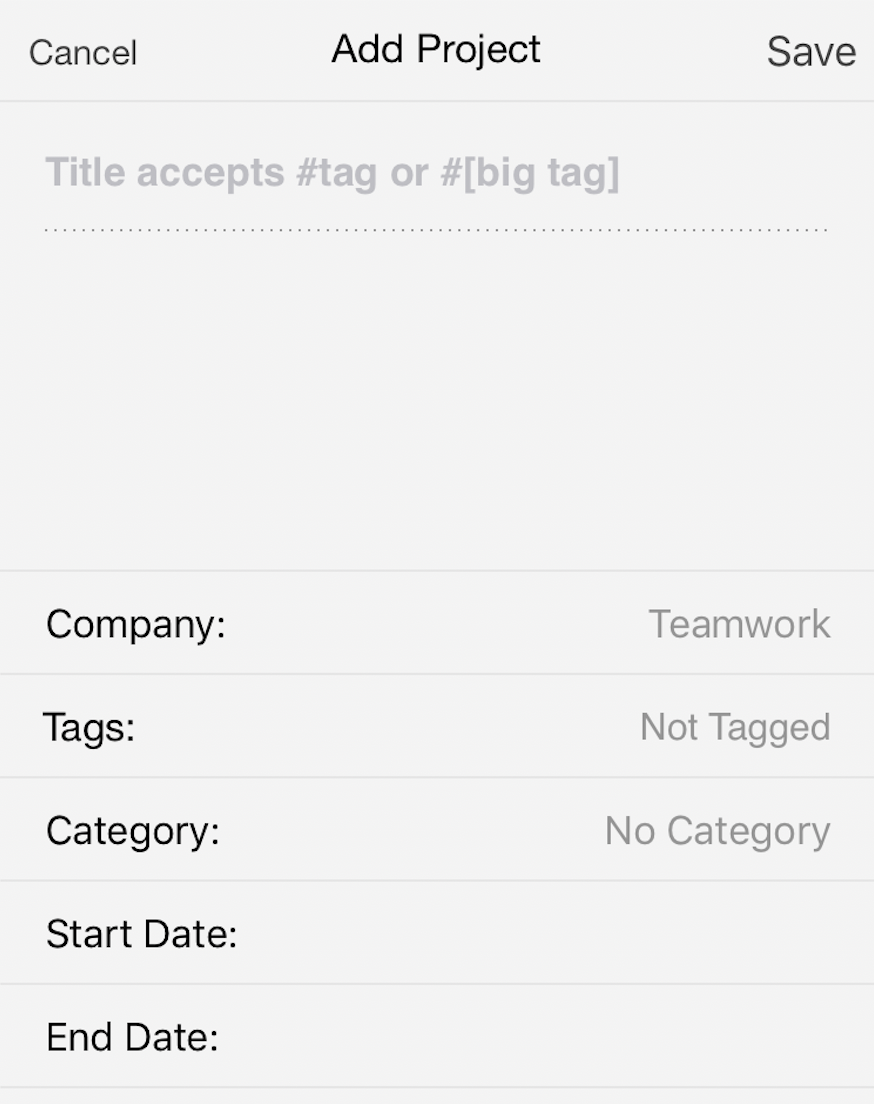 You can choose the details for the project:

Company

Tags

Category

Start date

End date