Within Teamwork, you can log in to multiple accounts on the iOS mobile app and easily switch between them.

When you first log in to the Teamwork app, you will see a list of all accounts associated with your email address to choose from.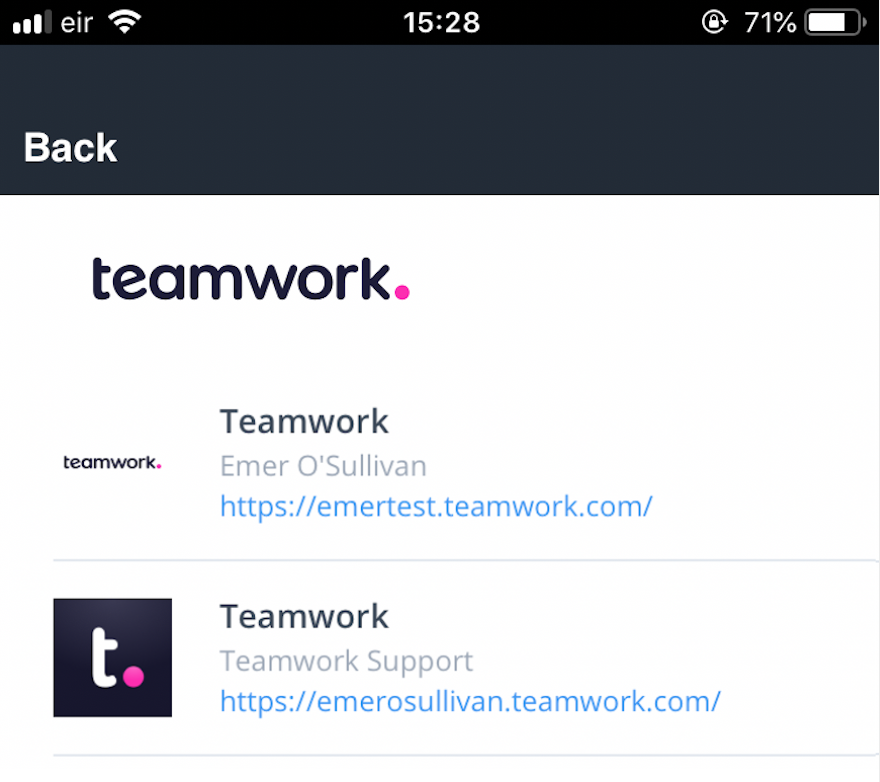 Once logged in, you can use the dropdown arrow to the right of your name in the sidebar menu to add another account.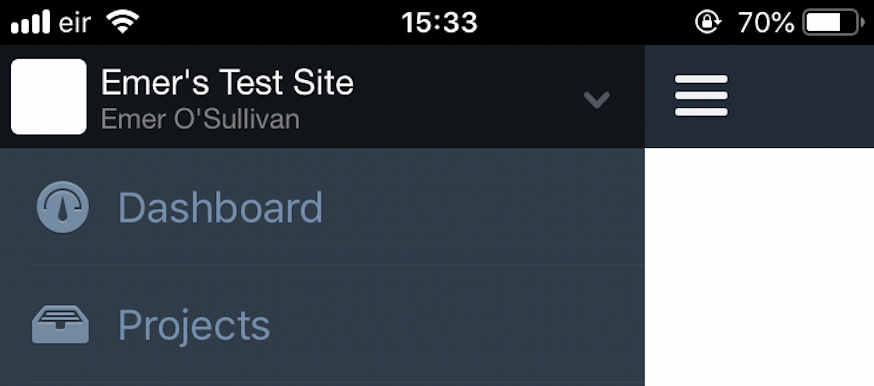 From there, click the Add Account option to log in to another one of your Teamwork accounts.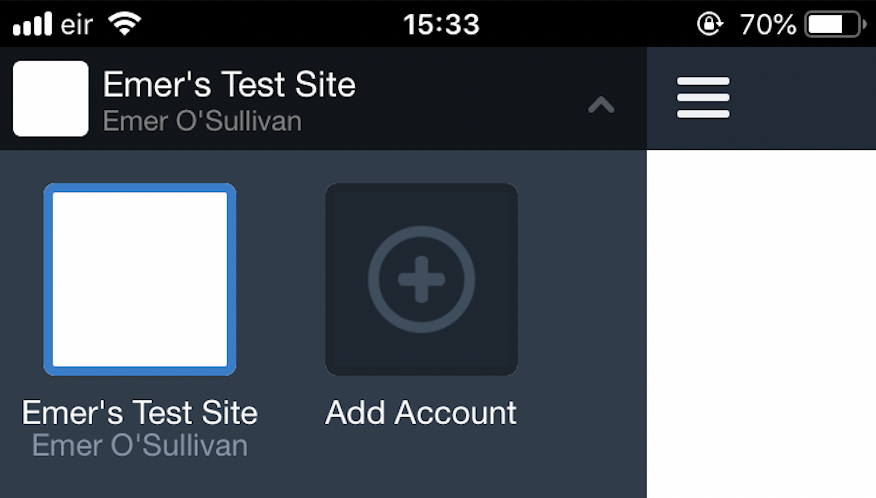 If you are already logged in to multiple accounts, you can easily switch between them in this menu.

You can also manage the accounts here, and remove accounts you no longer want to show in the list, by clicking Edit Accounts at the bottom of the sidebar menu.

You will then see a red X beside each account, to remove it from the list.