Within Teamwork Desk, you can create canned responses to quickly reply to tickets. Canned responses are useful for entering information that you may use frequently.

To add a canned response, click your profile icon to the top right of the navigation bar and select Settings.

In the Settings area, select the Inboxes tab.

Choose the inbox you wish to create a canned response for and then select Canned Responses in the left pane.

A list of current canned responses will also be displayed. You can filter existing canned responses using the quick search function. You will have a button to add a new canned response to the top right of the screen.

When creating a canned response, you will have the option to make this canned response available across all inboxes by toggling on the shared option.

You can also save a ticket reply as a canned response. Once you have written your reply on a ticket, click the speech bubble icon and select Save reply as canned response.

Once you have created a canned response, you can insert this into a ticket by clicking the speech bubble icon, and selecting it from the list of ones created. You can search existing canned responses using the filter option.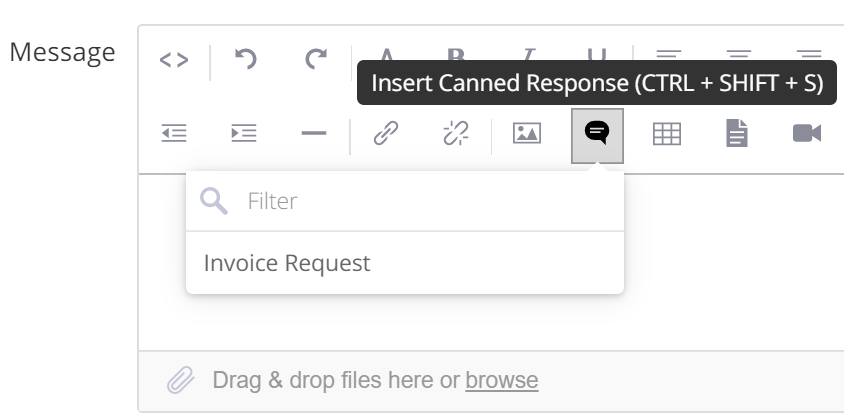 By default, only administrators in your Desk account can save and manage canned responses. To allow agents to manage canned responses, you will need to update your site settings.

In the Site Settings area, select the Agent can manage canned responses permission.