Within Teamwork Desk 2.0, we have made some changes and enhancements to help improve your workflow and user experience.

For customers already familiar with Teamwork Desk, this includes some changes from the Classic version. The main updates and differences are highlighted below.

Dashboard

The Dashboard area includes all of the same functionality as the previous version and more.

You now have a summary tab, giving you a quick breakdown of your starred inboxes, assigned tickets, and company customer happiness rating.

Here is where you can manage your starred inboxes by choosing which inboxes to combine when viewing your tickets from the tickets area.


The Activity tab will show all activity across your site completed within the last 24 hours, including ticket views, status changes, replies and more.

Insights has now replaced Metrics, and provides an overview of relevant information regarding tickets and your agents.

Starred inboxes

Your unified Inbox has been replaced by starred inboxes, allowing you to group your most relevant inboxes together, so all of the associated tickets can be viewed in one place.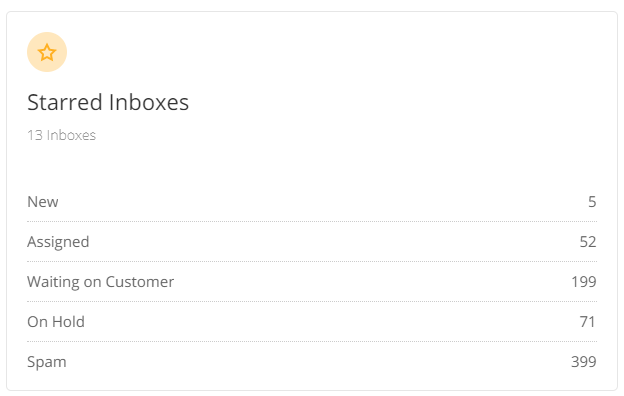 People

Users are now referenced as agents throughout the app. Agent management has been moved out of the site settings to the new People area.

The People area is divided into three subsections, allowing you to view and manage your agents, customers, and companies.


Training Wheels

Training Wheels is a brand new feature designed to help onboard new agents to your team. It enables you and your team to collaborate and review ticket responses to ensure only the best gets sent to your customers.

When an agent is enrolled in training or granted permission to review tickets, it will be detailed in their profile.