Note: Following the release of the new version of Teamwork Desk, this article is no longer maintained. You can follow these steps to switch to the new version. Check out our new & updated help docs here.
Within Teamwork Desk, you can log time to your Projects tasks from your Desk tickets.

The time logged can be logged as non-billable or billable.

Once logged within Teamwork Projects you can use any time logged as billable time to generate an invoice on your project.

Click on the edit billable hours button in the time tracking section on the right.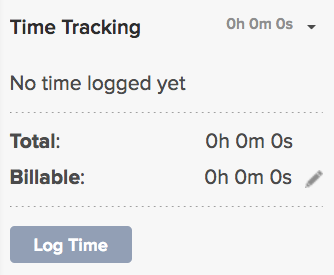 You will need to select a project from the dropdown in the top left of the log time modal. You will only be able to select from projects you have access to on your Projects site.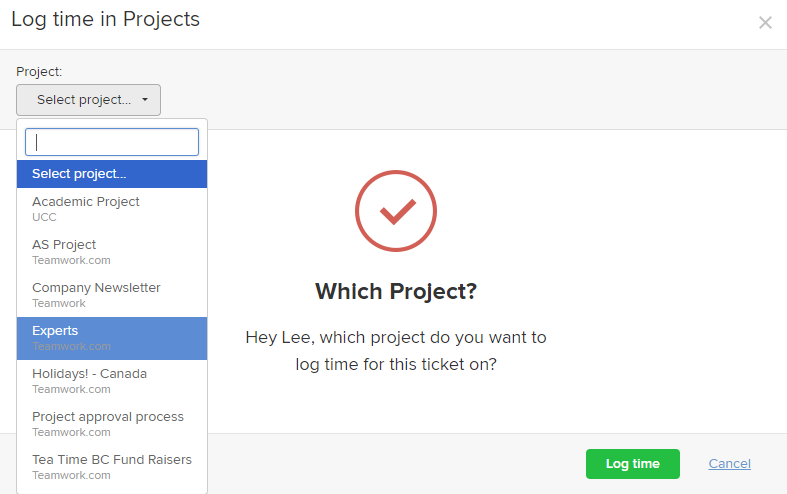 You will then be asked to select the following:

Date - Date on which the time should be logged.

Time - If you are logging time for the first time on the ticket to a project the time section will be automatically filled to the nearest minute logged on the ticket,

Start time - What time to enter for the start of the logged time.

Description - Add a description so that you can refer to the time log at a later stage.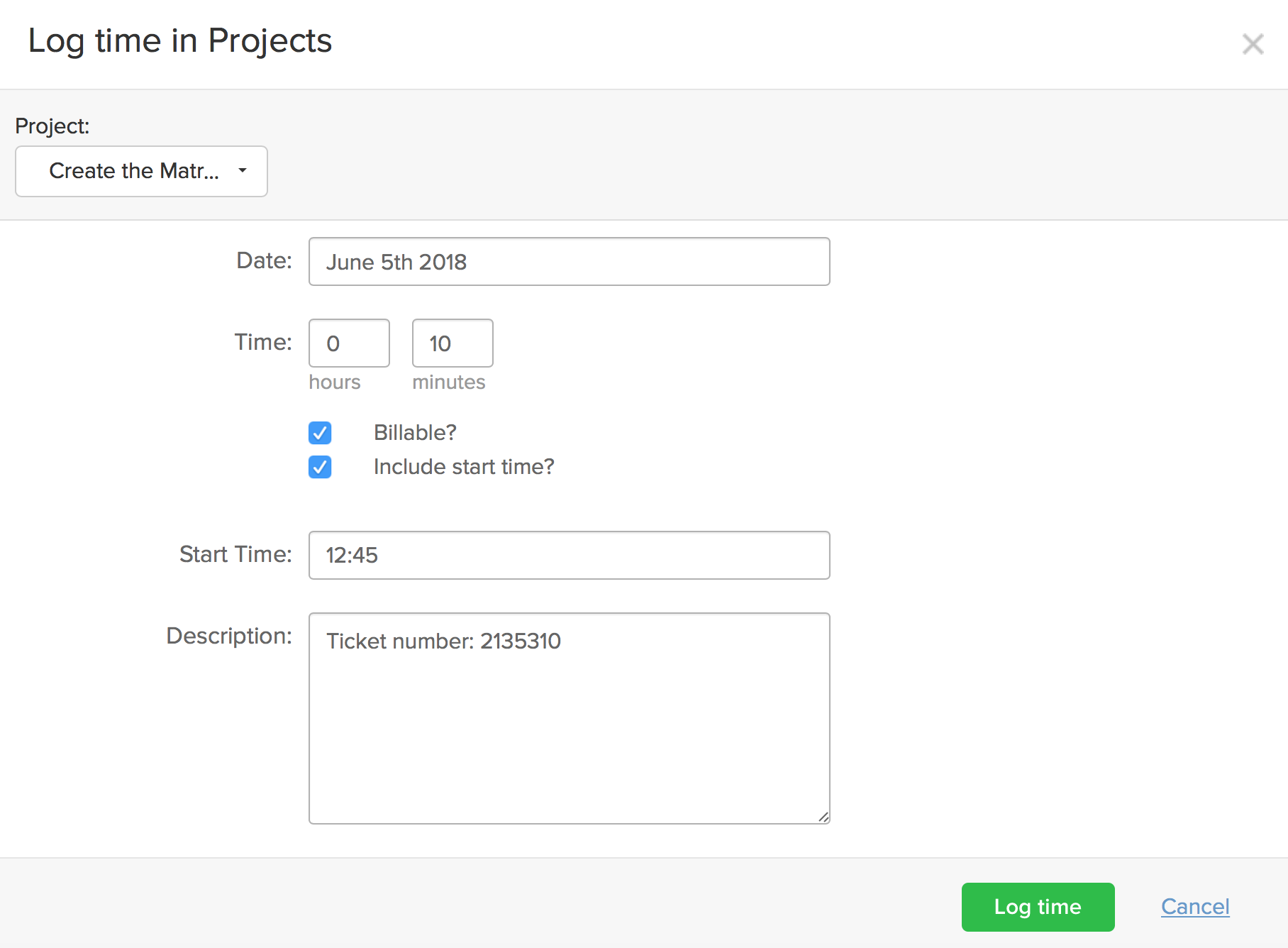 When you click on log time a message will appear in the top right confirming that the time was logged successfully.

When you open the time page on the project you chose you will see the time logged with the description:


If you have more time logged on the ticket you can add this to the project as well. You will have to manually change the time field on the "Log time in Projects" model and change the other fields and checkboxes if necessary before clicking on the log time button.

Note: The billable sections on the ticket will display the last logged time input to the project.

Once you have logged the time, you will see a note in the bottom right that it has been logged.