Note: This version of Teamwork Desk is no longer supported.

Check out our help docs for the new version of Teamwork Desk here.
Within Teamwork Desk, you can set a variable to include the ticket ID within a canned response.

To enable this, click on the your profile icon to the top right of the navigation bar and select Settings.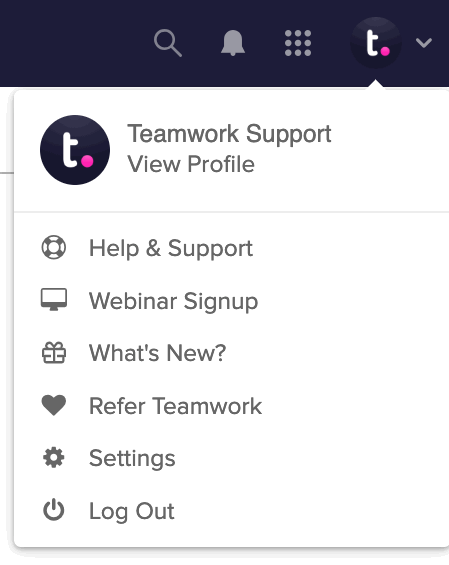 Near the top of the page select the Inboxes area of settings.


Select the inbox that you would like to apply the variable to and choose Canned Responses from the left pane.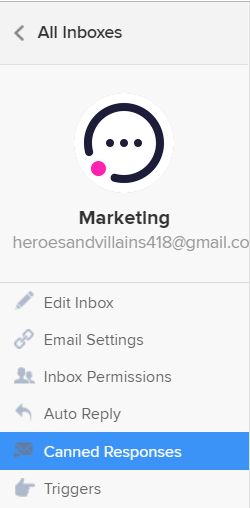 You can edit an existing canned response or create a new one by selecting the green New Canned Response option to the top right of the screen.


When creating your canned response click on the magic wand icon within the editor to insert a variable.


Select Ticket - ID from the drop down menu that will appear.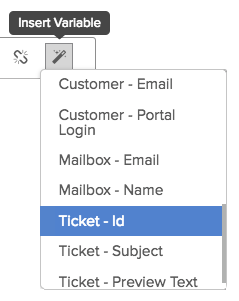 The variable will then be inserted into the body of the auto reply, you can position this anywhere within the reply area.