Note: This version of Teamwork Desk is no longer supported.

Check out our help docs for the new version of Teamwork Desk here.
Within Teamwork Desk, you can save any filter you have set when using reports.

You can access filter by clicking the filter icon to the right of the reports page you are viewing.


You can choose to filter the following options:

Inboxes, specific inboxes

Tags

Agents

Priority

Status

Source

Type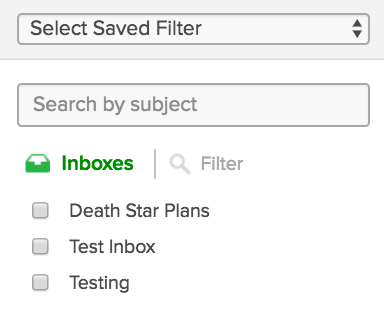 When you have set your preferred filters in the upper right-hand corner, at the very bottom there is a Save Filter option.


When you save this you can quickly select this filter, and these will be accessible from the upper section of the filter pop-out.