Note: This version of Teamwork Desk is no longer supported.

Check out our help docs for the new version of Teamwork Desk here.
Within Teamwork Desk, you can add a custom domain for your Help Docs site.

Note: Changing a CNAME is done through your domain provider (the company you registered your domain name with eg.GoDaddy.com).

To enter a custom domain, click your profile icon to the top right of the navigation bar and select Settings.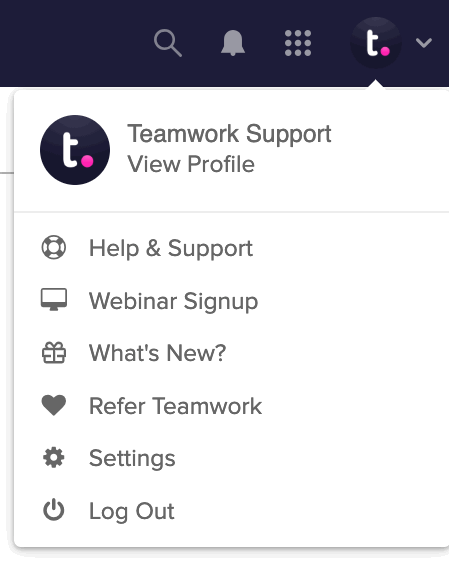 Near the top of the page select the Help Docs area of settings.


Select General Settings within the left pane.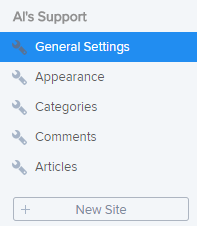 The custom domain option is with the Basics area.

Setup steps

Create the CName record


Point the CName to our SSL server. You usually do this in a control panel from the company you registered your domain name with, such as GoDaddy.com. The exact address will be determined by your hosting so if you wish check your site settings to make sure you have the correct address.

Do not use a DNS A record for your custom domain. The DNS record you need to create is a CName record.


Verify the CName record is working


Once you have created the CName record and you have verified it is now pointing to your site (eg. Browse to your custom domain in a browser and you should see a Teamwork message).


Update your Teamwork Desk site settings


Log in to your Teamwork Desk account and navigate to Settings > Help Docs > Site > Settings (as above).