Note: This version of Teamwork Desk is no longer supported.

Check out our help docs for the new version of Teamwork Desk here.
Within Teamwork Desk, the Dashboard will give you an overview of the inboxes, activity, and metrics for your site.

Inboxes

The Inboxes area provides a list of all inboxes on your site that you have been given access to. Access permission is determined by a site administrator. The inboxes list will also display a ticket count per inbox.

You can select which of these inboxes to include in your
unified
inbox via the green check box next to the inbox name.
The right-hand menu will display a breakdown of customer happiness (if
enabled
), customers, tickets, replies, and response time. A deeper insight by channel is provided below.
Activity

The
activity view
will include all recent activity on tickets across your site. This includes the user, activity type, ticket, inbox, and time the activity occurred.
Different activities you might see include when someone has viewed a ticket, changed the ticket status, or added/replied to a note.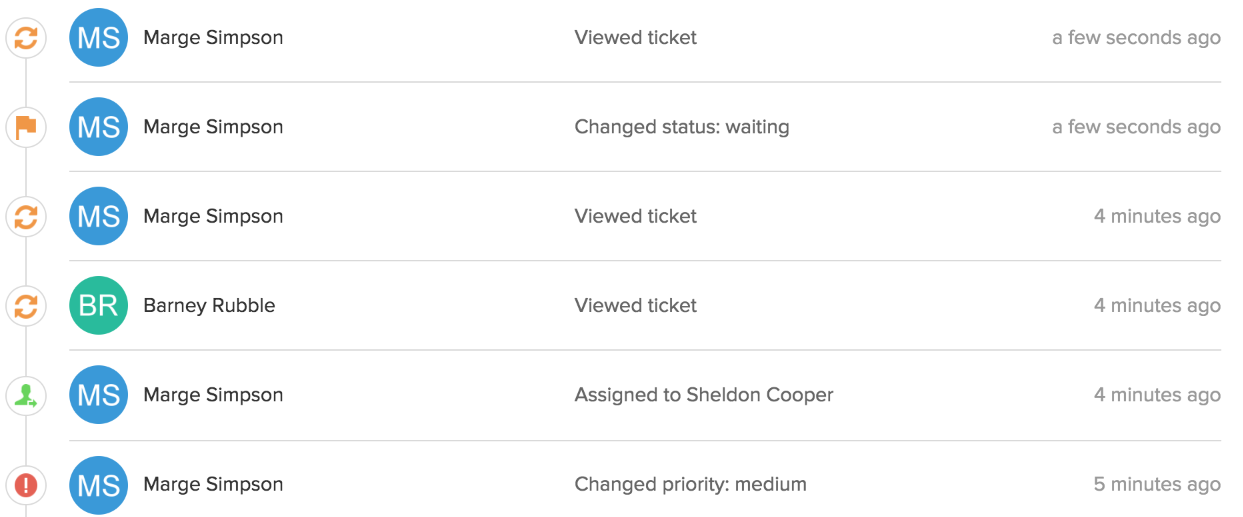 Metrics

The
Metrics
area gives you a rundown of how your team is performing along with ticket numbers and response times.
You can view the overall activities for the last 7, 14, or 31 days via the dropdown menu in the top left corner.

You can filter these metrics by inbox using the Inboxes section of the right sidebar. You can include or remove inboxes using the green tick option.

Select Refresh stats to reload the metrics to reflect your selection.

Ticket numbers are broken down by customer, total tickets, average replies, average first response time, and average resolution time.

Below, these figures will be displayed in line graph format including volume, date, and first response time.

Further breakdowns include:

Tickets by channels

Top agents.