Note: This version of Teamwork Desk is no longer supported.

Check out our help docs for the new version of Teamwork Desk here.
Within Teamwork Desk, you can subscribe to a Desk focused webinar directly from your account.

To sign up, click your profile icon to the right of the Desk navigation bar and choose Webinar Signup.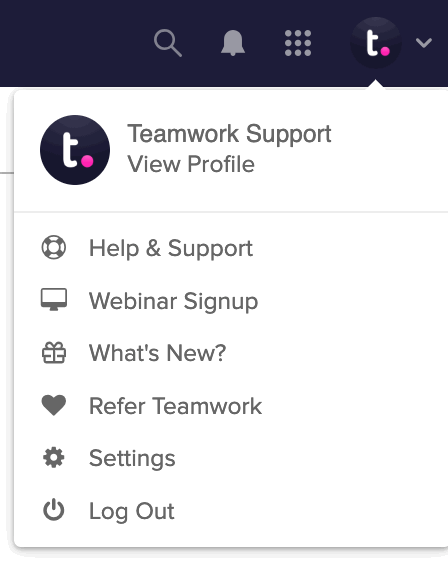 A new tab will open in your browser where you can choose the webinar you wish to attend.

You can choose to show what time the Webinars take place in your own time zone by choosing 'Show in my time zone' and selecting you own. You can then enter your name and email address and select Register.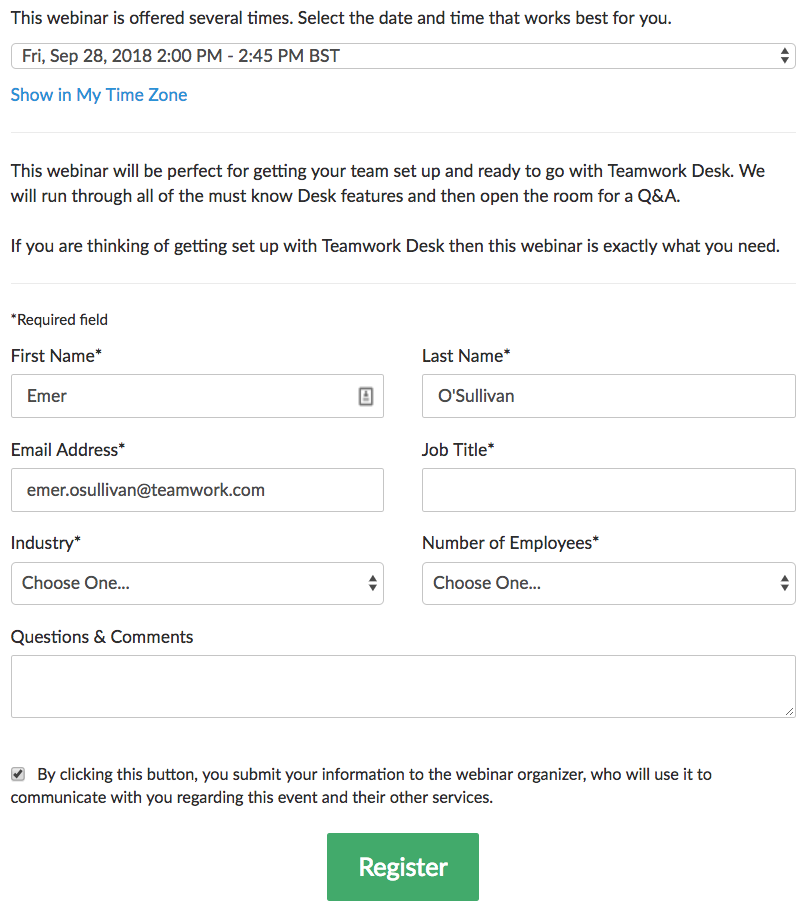 Once registered you will be provided with further webinar info.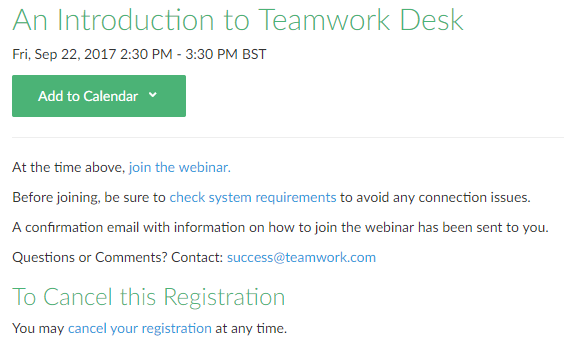 You will also receive a webinar sign up confirmation email.