Note: Following the release of the new version of Teamwork Desk, this article is no longer maintained. You can follow these steps to switch to the new version. Check out our new & updated help docs here.
Within Teamwork Desk, you can update your company details in the Company area of your Desk site.

To set these click on your profile icon to the top right of the Desk navigation bar and choose Settings from the dropdow.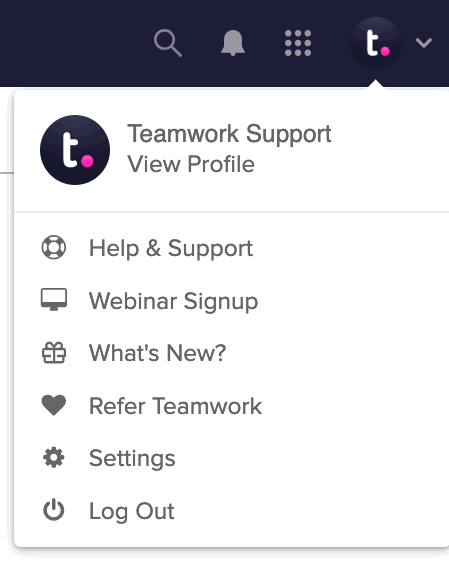 Select Company from the available settings options.


In the left pane, select Edit Company and you will then have the options below:

Add details for your site name and your site address.

Global user permissions for agents:

Agents are allowed to delete notes, messages, and tickets

Agents are allowed to edit notes, messages, and tickets

Agents are allowed to manage canned responses

Agents are allowed to manage tags

Enable On-Hold status - you will need to perform an action internally before getting back to the customer.

Auto close old tickets - tickets that are in waiting status for 72 hours or more will be automatically closed.

Default customer avatar - choose from a selection of default avatars for your new users.

Company time-zone - choose the time-zone for all users on Desk.

Message Settings

Trust customer images - Automatically hide images included by customers.

Quote previous message - Include previous message in your reply.

Open tracking - You will see when a customer has opened and viewed your message.

Include ticket number - Ticket number will display in the subject line of the reply to the customer.

Show Teamwork branding - Teamwork.com Branding can be removed from users and customers.

Detect Manual Forwards - Allows Desk to detect the original sender for any emails manually forwarded by an agent.

Default Settings

Set your timezone and preferred time format.

Set your preferred text editor, HTML or Markdown.